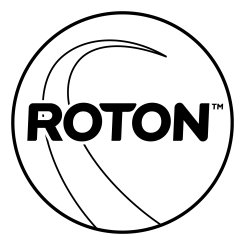 Roton
Record label
Romania
Story
Roton
Roton is one of the first and most important independent record companies in Romania. The company was set up in 1994, rapidly compelling recognition due to resources and professionalism invested in the fields of musical industry. It had got involved in: production, replication, distribution and organizing of special events. Roton is a powerful yet flexible company, competent and market oriented. Professional services and products are the main targets of a Company for whom each and every partner is the most important.
Today, Roton holds an impressive catalogue of musical values and the status of a first rank partner. Lots of national stars know already that signing with Roton means choosing a competent producer. Roton products are well known for their quality due to our own manufacturing line, due to using imported raw materials and also because of our experienced well-qualified staff. One of the Company's strong points is the special attention it pays to each and every artist or catalogue new entry.

Our promotional campaigns and events are always recognized as quite remarkable. Roton is the first recording company in Romania to have launched its own promotional radio show – "SIMTI NRG!A?" – broadcasted by over 100 FM radio stations all over the country. Roton is the partner in Romania of very important European independent producers. That's why Roton' s Catalogue includes both Romanian and international artists such as: Inna, Bob Sinclar, Akcent, Tiesto, Tom Boxer, Armin van Buuren, Morris, ATB and many more.
Our own Labels
The repertoire of Roton Record Company is represented by 5 labels ROTON (adult contemporary oriented music), dance arena (dance music), NRG!A (pop music for the young generation), R.U.L. (Roton Urban Label – hip hop music) and TEZAUR (Authentic Romanian folklore).

Distribution Division
Roton holds the widest distribution network in Romania, which is served by its own specialized distribution division, Sincron. Sincron was in the last 10 years the most powerful distributor in Romania's music industry. Consisting of four warehouses located in the greatest cities of the country (Bucharest, Iasi, Timisoara and Cluj) the network serves more than 1000 retail customers, covering 90% of the national area. The distribution company has a well developed strategy for promoting sales which together with a complete merchandising system , unique for this field in Romania, efficiently completes the promoting efforts of the producer. Besides, our distribution division is the most important Romanian importer of budget catalogues.
Read More