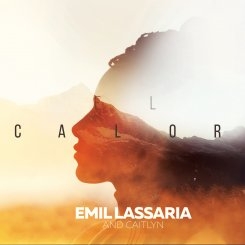 Biography
This summer is..'El Calor'!

The playfully energetic duo Emil Lassaria & Caitlyn just released this summer's warm up hit, 'El Calor'.
This is not just a dance track, but a holiday manifest which will make you close your eyes and feel the warm prickly sun on your skin and the frothy sea at your feet.

After numerous club and dance hits such as "Tu Amor", "Serenata" or "Guantanamera" and an EDM album released in 2014, DJ Emil Lassaria and Balkan beauty Caitlyn are here to amaze and energise the clubs yet again!
Read More
Available for airplay now
Login
with your radio station account to listen and to download tracks from this artist.
Or
sign up for free
.