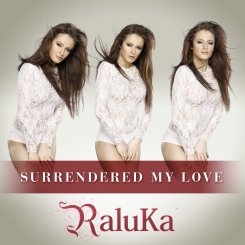 Biography
The 22 years old singer is certainly one of the voices that stands out from the crowd! With a very fresh attitude and act, she brings a special mixture of sensuality and an exuberant vitality.

After graduating the Musical College, Alexandra Raluca Nistor decided to undertake a career in media and is currently a second year student at the Journalism Faculty. Being a very active spirit, the singer never gave up her strongest passion – music. Thus, she participated in all kinds of competitions and festivals and went on to have incredible concerts and shows after she hit mainstream.

A very playful person, Raluka combines her passion for music with the one for sport, especially if there's a team involved, a team of friends that she so much loves to spend time with.

In 2008 she started her first musical collaboration, creating a stage act with DJ Sava. They released three singles, all of them huge hits that propagated her to instant stardom – 'September', 'I Like the Trumpet' and 'Love You'.

Now is the moment we've all been waiting for! Raluka, this true girl power symbol is on her own, starting a solo career, stronger and more charming than ever! Her debut single, 'Out of your Business' is produced by two of the most acclaimed Romanian producers – Connect-R and Mayer. The songs represents a clear evolution from her previous tunes, being more upbeat and in keeping with the international club rhythms. The singer has a very busy concert agenda, her girl power infused shows being a super hot, unmissable issue.
Read More
Available for airplay now
Login
with your radio station account to listen and to download tracks from this artist.
Or
sign up for free
.