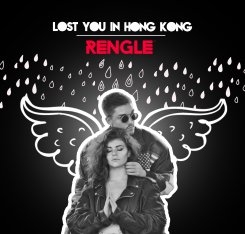 Biography
In his latest single, an infusion of optimistic vibes, exotic dance rhythm and mesmerising dance moves in the metropolis of Hong Kong, world famous artist and choreographer RENGLE is singing about experiences of loss and finding that enrich people.

"Lost You In Hong Kong" is the title of his new song that captures the audience from the first beats and draws people closer to enjoy the meaningful message. Even though the song's title suggests the torture of losing something cherished, RENGLE declares the song is actually about finding something of a bigger importance than that loss.

The song is a metaphor for serendipity that happens to a couple living their love in Hong Kong. They used to be consumed by their love, but living among the indifferent people of Hong Kong, they've learnt to love each other for the sake of love, not depending on one another, they live a mature independent love story where none loses their identity.
They are putting their needs and requests forth and learning to take care of themselves first, this being a very healthy lesson.

The lyrics of the song, beautifully crafted this message in verses such as "What I believe in is something new, no longer searching, guided by my inner truth" focus the spotlight on the importance of the individuality in love.
RENGLE also puts forward the idea that losing something leaves room for something better to come in. He is not sad at the perspective of ending an affair for the simple reason he's seeing beyond that, he is appreciating the experience and the personal growth he's cultivated from it.

RENGLE is a true leader, forward thinking and capable of putting together a complex choreography that is a visual statement supporting the musical arrangement and lyrics.
The artist has recently returned from his international tour during which he has presented his "Rengle Pill" to an enchanted public in Japan, China and Taiwan, and later on traveled to Mexico and New York to meet with his friends and fans that have been requesting workshops with the talented artist.
In spite of his busy schedule, Rengle is still a full battery of inspiration, which can be seen in his beautiful achievements.
Read More
Available for airplay now
Login
with your radio station account to listen and to download tracks from this artist.
Or
sign up for free
.