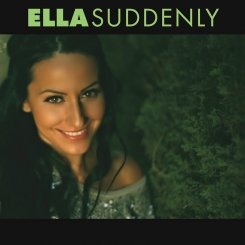 Biography
Ella is undoubtedly one of Romania's fresh pop hits. Born in Bucharest, she had the opportunity of beginning her musical career very early. Both inspired and enchanted by Michael Jackson, she had her first lesson in entertaining while singing to his music and trying to master his enthralling dance routines.

At the age of six, her parents decided that the world had to see their talented child. This is how she ended up touring Europe as the lead singer of Alegretto, a famous Romanian children's choir.

Her big break came a few years later when her talent as a legitimate pop singer was recognized by several local televised shows. This is how she got her wings and her self confidence as an artist.

In this context, her first hit single, Surrender, came as no surprise, being just a hot teaser to her success to come. Need your Love, her second single became a fast hit, not only in Romania but also abroad. It's video was a compositionally beautiful and love infused production, featuring the beautiful singer and her lover on the sandy beach. A perfect summer hit, with a special melancholy aroma, this track is to be followed in no more than 2 weeks time by a crazy dance hit that will blow every chart to splinters, from Europe to Asia and the US.

The Spring of 2012 brings us the release of her new single, 'Suddenly', along with a very warm video filmed in Barcelona. Her soft voice tells the story of two lovers that fall at the first sight.
Are you ready to fall in love with Ella?
Read More
Available for airplay now
Login
with your radio station account to listen and to download tracks from this artist.
Or
sign up for free
.