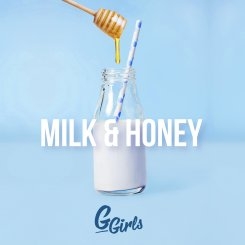 Biography
G Girls are back with a new single titled "Milk and Honey".

For this song, G Girls are INNA, Antonia, Lori Ciobotaru and Lariss, all four sexy and stylish artists, while the song marks their creative and playful personalities.

"Milk and Honey" is written and produced by Marco&Seba (Marcel Botezan, Sebastian Barac, the ones who produced INNA's all time biggest hits and also recent ones like "Gimme Gimme", "Heaven"), Breyan Isaac, INNA, Lariss and David Ciente.
The first song of G Girls is titled "Call the Police" and was written bu Eric Turner, with whom INNA worked for "BOP BOP", Julimar Santos Oliveira Neponunceno, Marcel Botezan and Sebastian Barac (Marco&Seba), Romanian producers who did most of INNA's hits, also for AKON "Hypnotized" and "BOM BIDI BOM" of Nicki Minaj and Nick Jonas.
First G Girls was with INNA, Antonia, Alexandra Stan and Lori Ciobotaru.
Read More
Available for airplay now
Login
with your radio station account to listen and to download tracks from this artist.
Or
sign up for free
.