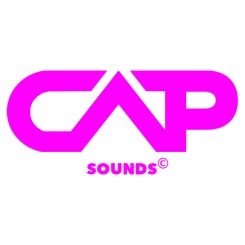 CAP-Sounds
Record label
Germany
Story
CAP – Sounds is a music production & publishing company based in Hofheim (near Frankfurt), in the heart of Germany, - launched in 1989 by Manfred Holz who is still Managing director of the company.

CAP-Sounds is mainly active in the pop & dance music sector with crossover potential.

From the start CAP-Sounds has been a very effective and successful production company with several chart successes in various countries.

In the dance music sector CAP has achieved European wide success with the chart hit "EL RITMO" by the MOSQUITO HEADZ and several tracks by ROBOTNICO.

CAP has been successfully worked with several Top Stars on the production and/or remix side like for example GEORGE McCRAE, ROSIE GAINES, EAST 17, B.V.S.M.P. & STEVIE B. , aiming a nominee at the prestigious JUNO Award for Best Dance Single of the Year in Canada.

CAP always has been a partner for the industry and co-operated in several marketing campaigns combined with music, - like for example with FERRERO, producing for them and for BMG the chart album HAPPY HIPPO HITS (8 weeks charts) and with SESAME STREET and BMG producing for them the SESAME STREET Album with 2 chart singles, - the RUBBER DUCKIE song (top 20 charts) and the COOKIE – Song (top 40 charts).
CAP has worked for TUI producing the ROBINSON CLUB Anthem "TIME FOR EMOTIONS" and for PROCTER & GAMBLE the LENOR Song from the worldwide TV Advertisement.

It has been as well a pleasure for CAP Sounds producing the Maltese entry to the Eurovision Song Contest for 7 consecutive years with fantastic results, being 6 times in the Top 10 and reached a 3rd place in 1998 and a 2nd place in 2002. In the years 2003/2004 CAP has published the Cyprus entry twice as well as having published parts of the Lithuanian entry. Followed by the Eurovision entries for Malta in the years 2010 & 2011 and the release of the Latvian entry in the G/S/A territories in 2011. Achieving another highlight with the 2nd place of Azerbaijan's entry in 2013! – To be continued ….

FABRIZIO FANIELLO (www.fabriziofaniello.com) is an exclusive artist of CAP-Sounds with fantastic success all over the world, - beside Malta, where he won twice the trophy BEST MALE SINGER OF THE YEAR in the MALTA MUSIC AWARDS, his music is released by now in more then 30 countries, including
Germany, Austria, Switzerland, Belgium, Netherlands, Luxembourg, France, Denmark, Sweden, Norway, Finland, Romania, Hungary, Poland, Ukraine, Bulgaria, Russia, Greece, Portugal, South Africa, Indonesia, Philippines, Taiwan, Korea, Thailand, China & Japan.
In several countries he reached the sales charts and is constantly visiting these countries, performing live and in TV & for Radio-Shows.

CAP-Sounds is known by now as well for building up a fine WELLNESS and RELAXATION Music catalogue and is active in the German music scene with popular singer LAURIS REINIKS with his first German single "Ich Renne" (www.laurisreiniks.lv) and BELLA VISTA
(www.bella-vista.de)

The Ethno / World / Pop Project SANAVÉ is one of the mayor acts , released 3 albums so far by now and synched their music with lots of commercials for TV, -

Welcome to the world of heavenly voices ; www.sanave.de

CAP-Sounds is very active in producing & publishing songs for Eurovision and has been responsible as the label for many artists.

Here the list of the final participations at ESC:

1. 1996 – Malta "In a woman´s heart" Miriam Christine Borg (Producer & Publisher)
2. 1997 – Malta "Let me fly" Debbie Sheri (Producer & Publisher)
3. 1998 – Malta "The one that I love" Chiara (Producer & Publisher)
4. 1999 – Malta "Believe´n Peace" Times Three (Producer & Publisher)
5. 2000 – Malta "Desire" Claudette Pace (Producer & Publisher)
6. 2001 – Malta "Another Summer Night" Fabrizio Faniello (Producer & Publisher)
7. 2002 – Malta "7th wonder" Ira Losco (Producer & Publisher)
8. 2003 – Cyprus "Feeling Alive" Stelios Constantas (Publisher)
9. 2006 – Malta "I Do" Fabrizio Faniello" (Producer & Publisher)
10. 2010 – Malta "My Dream" Thea Garrett (Producer & Publisher)
11. 2011 – Malta "One Life" Glen Vella (Label)
12. 2011 – Latvia "Angel in Disguise" Musiqq (Label & Publisher)
13. 2012 – Malta "This is the Night" Kurt Calleja (Producer & Publisher)
14. 2012 – Azerbaijan "When the music dies" Sabina Babayeva (Label)
15. 2013 – Belarus "Solayoh" Alyona Lanskaya (Label)
16. 2013 – Azerbaijan "Hold me" Farid Mammadov (Label)
17. 2014 – Azerbaijan "Start a fire" Dilara Kazimova (Label)
18. 2014 – Ukraine "Tick Tock" Mariya Yaremchuk (Label)
19. 2015 – Azerbaijan "Hour of the Wolf" Elnur Huseynov (Label)
20. 2016 – San Marino "I didn't know" – Serhat (Label & Publisher)
21. 2016 – Azerbaijan "Miracle" – Samra (Label)
22. 2017 – Azerbaijan "Skeletons" – Dihaj (Label)
23. 2017 – Malta "Breathlessly" – Claudia Faniello (Label & Publisher)
24. 2019 - San Marino "Say Na Na Na" - Serhat (Label & Publisher)

All CAP-Sounds Label releases are from now on in the digital distribution of
BELIEVE DIGITAL ,
a leading digital distributor of independent artists and labels.
http://cap-sounds.believeband.com/

CAP-Sounds publishing arm is administered worldwide at BUDDE MUSIC (www.buddemusic.de) in Berlin, one of the largest & best independent publishers in Germany with representatives in all major music countries.

Read More