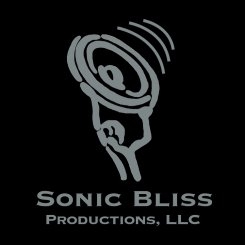 Sonic Bliss Productions, LLC
Record label
United States
Story
Music Company/International Community: Production, Publishing & Artist Development
ABOUT THE COMPANY:
Sonic Bliss Productions, LLC is a NEW MUSIC COMPANY focusing on "Great Songs. Great Artists." along with artist and song development, production, promotional marketing etc. Building a true INTERNATIONAL MUSIC/ART COMMUNITY with a business model open to sharing ventures with artists and companies around the world. We focus on songs and visuals that create an image and touch the listener and viewer.

"Hear It Like You've Never Felt It Before". Alongside Kimden Music Publishing, (a division of SBP, LLC) all songs are available for TV, Film and Ad Licensing.

ABOUT THE PARTNERS:
Having witnessed and observed all the amazing talent through three decades of recording and touring the world with artists such as Tracy Chapman, Heart, Seal, Counting Crows, etc. it seemed only natural for DENNY FONGHEISER to progress from one of L.A.'s top session drummer/percussionists to another core interest.... creating music and developing new artists. Collaborating with photographer and creative entrepreneur KIMBERLY ADAMIS, they have developed a new approach to this constantly evolving music industry by forming SONIC BLISS PRODUCTIONS, LLC. and KIMDEN MUSIC PUBLISHING COMPANY.

SBP HEADQUARTERS LOCATION:
SBP believes environment and surroundings heavily influence one's creativity. This is why we chose beautiful Santa Monica as our location. This amazing coastal Los Angeles community is in the center of the top music recording, film and TV studios in the world as well home to popular & well-known original showcase venues. A place where people come to fulfill their passion breathing with creativity and innovation.

"CHANGE BRINGS OPPORTUNITY"
Yes, the music business is changing. We at SBP believe change brings opportunity! We've been lucky enough to have gained extensive knowledge of the "older" system through a career of experience as we also UNDERSTAND and EMBRACE the ever-changing and growing "new" aspects. CHANGE IS EXCITING! CHANGE BRINGS OPPORTUNITY! We are happy to be a part of it!! This isn't just a job. It's our passion!!
Read More