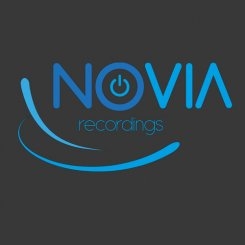 NOVIA Recordings
Record label
Switzerland
Story
Andy Prinz Publishing is a music publishing company headquartered in Zurich-Switzerland, focussed on modern Electronic (Dance) Music and specialised in the acquisition / exploitation of copyrights. With the launch of the in-house record label Offshore Music LC13481 in 2003 and the close cooperation with numerous independent and major record labels, the company has gained a lot of attention within the Electronic Music scene.

Our growing catalogue of currently over 600 songs includes compositions by the likes of Aly & Fila, Bjorn Akesson, Andy Prinz, Alex Price, HMS, Tatana, DJ Jaro, Pulserockerz, NazB, Devijo, DJ Divine, I.am. Romeo and many more talented writers and producers.
Our vision is to attain international recognition through continuous delivery of high quality and unique music productions and compositions.

Since January 2008, all signed songs by Andy Prinz Publishing are exclusively administered and co-published with SONY/ATV Germany. For any requests regarding copyrights, sync's, ring- or realtunes and movie- or game placements, please get in touch with SONY/ATV directly.
Read More