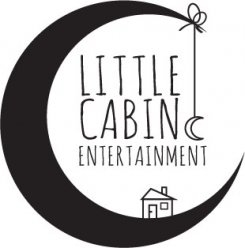 Little Cabin Entertainment
Record label
United States
Story
PROVIDING A NEW HOME FOR INDEPENDENT MUSICIANS ALL OVER THE WORLD.

Little Cabin Entertainment is a record label done the way it should be. Simple. Complete. Assured. Trustworthy. Little Cabin was established in 2013 with the sole purpose of providing independent musicians with A&R, artist business development, marketing and promotion, production, and global distribution. Our label works closely with only the best in entertainment, including top-of-the-line producers, public relations firms and promotion companies, sync licensing companies, and one of the largest music, film and video distribution companies in the world. Services we provide include production, A&R, radio, online, and national and international press relations, publishing, social media marketing expertise, and global distribution of our artists' content to hundreds of digital and mobile outlets.
We believe that music is the only universal language, and strive to connect our listeners to the music that speaks to us. Through our multiple contacts within the wide expanse of the music business, and we give personalized, hands-on support.
Read More