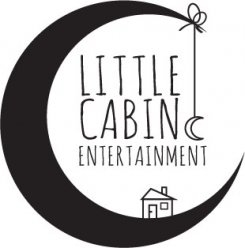 Little Cabin Entertainment
Record label
United States
Story
It all started as an idea…
Back in 2009, entertainment industry vet Ann Silberman bought a small sliver of property in the North Woods of Wisconsin. Peacefully nestled on a river connecting a chain of twelve gorgeous lakes, she began construction on her little hideaway - a retreat from the hustle and bustle of the modern world. The original Little Cabin began as a 14x30 foot hunter's cabin, barely big enough to fit her tall, Nordic, five person family for more than a week at a time. But she soon realized that this cabin wasn't only a getaway, it was a new home - a safe space for the development of the record company that she had always envisioned. And in 2013, Little Cabin Entertainment was finally born.

Little Cabin is now a full-service independent record label focused on hands-on efforts with our artists. Simple. Complete. Assured. Trustworthy. Our label works closely with only the best in the business, including top-of-the-line press/publicity firms, sync licensing companies, and one of the largest music, film, and video distribution companies in the world. The services we provide include A&R, radio, production of audio and visual content, publishing, social media marketing expertise, and global distribution to hundreds of digital and mobile outlets.

We would love to welcome you to the family.


Read More