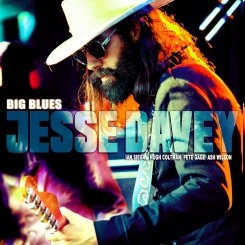 Jesse Davey
United States
Biography
As a founding member of the multi-award winning cult British Blues legends, The Hoax, Jesse Davey was central to reshaping and revitalizing the sound of British Blues in the late 90's. His charismatic stage presence and his legendary guitar tone were central to the band being voted Britain's best blues band for five years running, leading to their induction into the British Blues Hall of Fame. His playing, influenced by the greats such as B.B. King, Lightnin' Hopkins and Stevie Ray Vaughan has developed into a mature and personal syle ranging from blistering pyrotechnics with jazz and even classical clavors to beautiful and soul searching solos which run the gamut of emotions and exquisite melancholy to explosive joy. Stevie Ray's band Double Trouble were knocked out with his playing when he played with them at the Indigenous Jam in American, while Buddy Guy was overheard saying to Eric Clapton, "You'd better watch out for this guy", after a couple of blistering sets supporting Buddy at the Shepherds Bush Empire.
Jesse's latest album, Big Blues, showcases not only the remarkable talent of someone who many consider to be one of the country's best blues guitarists, but also as a composer, producer and multi-instrumentalist. It is easy to see why his skills have been used by the likes of Mick Jagger, Dave Stewart and Ringo Starr among many others, and his songs and musicianship can be heard on the soundtracks of films such as Tomb Raider, Alfie, Valley of Elah, and Heaven's Prisoners. The guitar playing seamlessly ranges from blistering wizardry to the subtly intricate and will move you, both with its soulfulness and with its tone.
The passion in this ablum, Big Blues, starting with the title track, is enhanced with vocal collaborations by Ian Siegal, Pete Gage (singer Dr. Feelgood), and Hugh Coltman (lead singer of The Hoax), along with talented guitar playing perfectly in sync with Jesse by Ash Wilson and Phil Wilson, and also by Mark Barrett (drummer of The Hoax). This outstanding group of talent and their camaraderie can be heard on every track. This highly detailed and remarkable recording showcases perfectly both Jesse's songwriting skills and his unmatched guitar playing.
Read More
Discography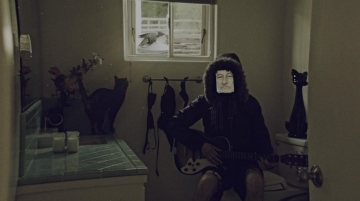 The Crow - Jesse Davey - Big Blues
Single
2015-09-25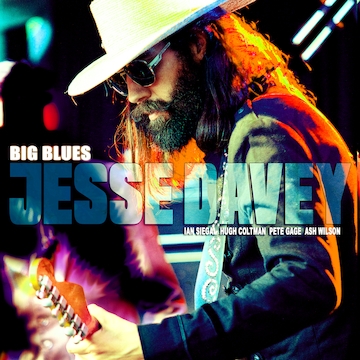 Big Blues
Single
2015-09-25
Available for airplay now
Login
with your radio station account to listen and to download tracks from this artist.
Or
sign up for free
.