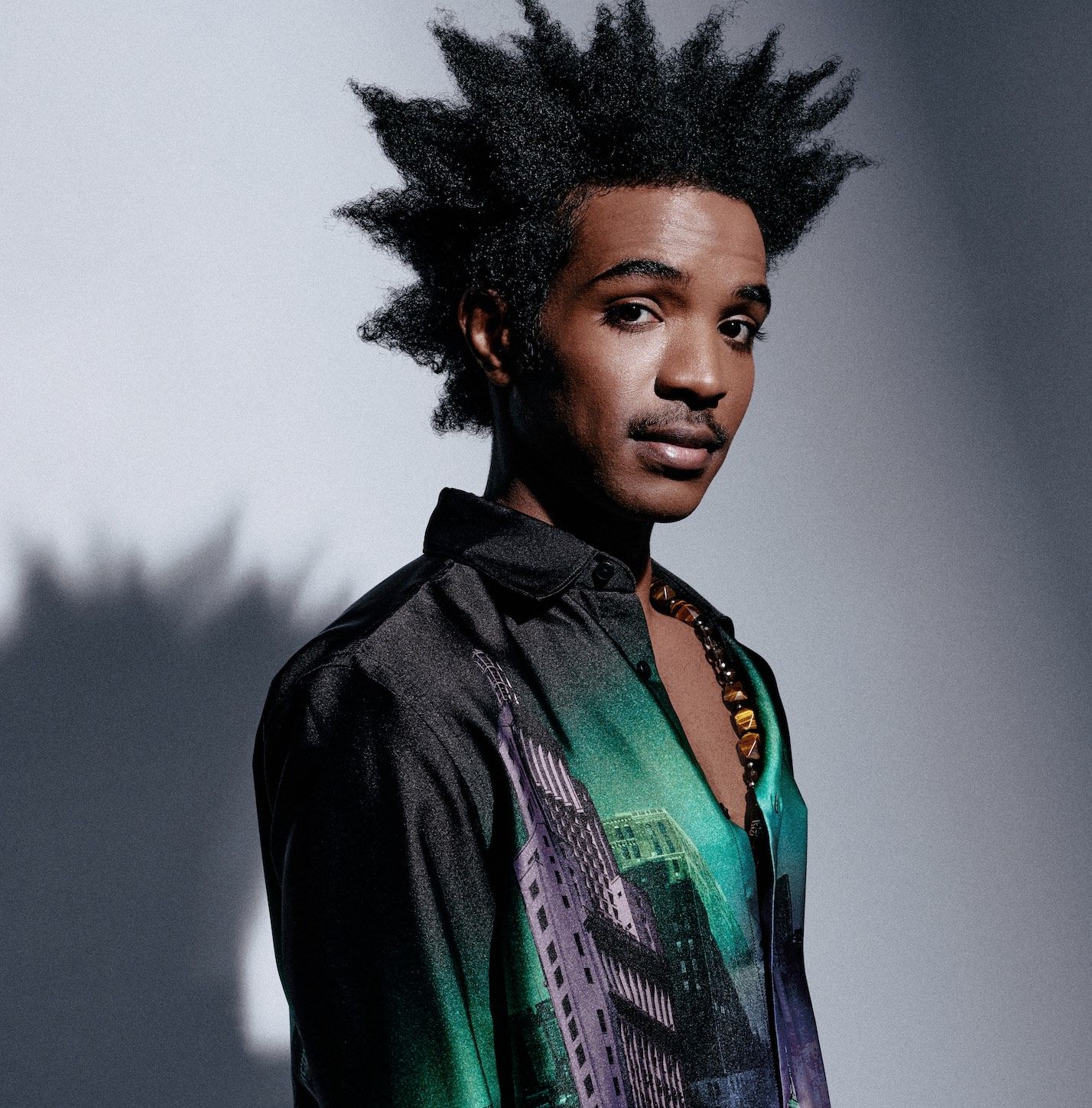 Biography
Winaël: A Caribbean Star Making Waves in Romania

In the eclectic world of music, where boundaries are meant to be broken and genres are fluid, one artist is standing out with a voice that's as diverse as his background. Meet Winaël, the Caribbean sensation who has taken Romania by storm and is set to conquer the global stage. This multi-talented singer, author, composer, and musician is not just a man of music; he's a true renaissance artist, with a passion for languages, dance, and martial arts.

Born in the picturesque town of Petit Bourg in Guadeloupe, Winaël's journey into the world of music began at the tender age of 8. His early years were shaped by the rhythmic sounds of the Caribbean, and it didn't take long for him to realize that music would be his lifelong passion. He honed his musical skills at the La Clé des Arts Henry Salvador music school, setting the stage for a remarkable career ahead.

What sets Winaël apart is not just his extraordinary vocal talent, but his ability to transcend linguistic barriers. Fluent in French, English, Romanian, Spanish, and Portuguese, with a dash of Chinese for good measure, he effortlessly weaves these languages into his music, creating a tapestry of sounds that's as diverse as his cultural roots.

Winaël's journey to stardom has been nothing short of spectacular. He's not just a studio artist; he's a performer at heart. From electrifying live concerts to intimate gatherings, Winaël has captivated audiences with his soulful voice and magnetic stage presence. He's not just a singer; he's an experience.

His quest for excellence led him to participate in singing competitions across the globe. From the Caribbean to mainland France, the United Kingdom, and even Guyana, Winaël's talent shone brightly. In 2018, he grabbed the opportunity of a lifetime when he graced the stage of The Voice France season 7 on Tf1, representing his beloved Guadeloupe.

However, Winaël's musical journey took an unexpected twist during the pandemic. He packed his bags and set his sights on the vibrant cultural landscape of Romania. In 2022, he emerged as a finalist of Team Smiley & Theo Rose in the Romanian talent show sensation, "The Voice of Romania" (Vocea României). With each note he sang, he captured the hearts of Romanians, proving that music transcends borders.

Winaël's talent couldn't remain hidden for long, and it caught the attention of the international music powerhouse, Universal. Now, he's a proud member of the Universal label group, a testament to his global appeal and undeniable talent. In Sibiu, Romania, he's become a beloved figure, occasionally collaborating with the Mojito Band musical group as a special guest star. His impact on the local music scene is undeniable.

Not content with conquering the music world alone, Winaël's hunger for knowledge extends to other domains. Armed with a BA in foreign languages, he's a polyglot who speaks four languages fluently and is actively studying Mandarin and Italian. This linguistic prowess enriches his music, allowing him to connect with audiences from all corners of the world.

Winaël's artistic journey doesn't stop at music and languages; it's a celebration of movement and expression. His love for dance led him to master salsa, bachata, and merengue from a young age. Recently, he's expanded his repertoire, delving into the intricate world of break dance and new style. In Romania, he's sharing his passion by teaching salsa cubana at the Hugo Dance Academy Sibiu, passing on the joy of dance to eager learners.

Beyond the stage and dance floor, Winaël is a force to be reckoned with in the realm of martial arts. With over a decade of practice in martial arts disciplines such as Viet Voh Daoh, Jujitsu, Taekwondo, self-defense, and boxing, he embodies discipline and dedication. This pursuit of physical excellence complements his artistic endeavors, making him a true embodiment of mind and body unity.

Winaël's journey is a testament to the power of passion, dedication, and an unquenchable thirst for knowledge. With a soulful voice that transcends linguistic borders, a gift for dance, and a warrior's spirit, he's a rising star who's poised to shine even brighter on the global stage. Keep your eyes and ears open, because the world hasn't seen the last of Winaël – the Caribbean sensation making waves in Romania and beyond.
Read More
Available for airplay now
Fella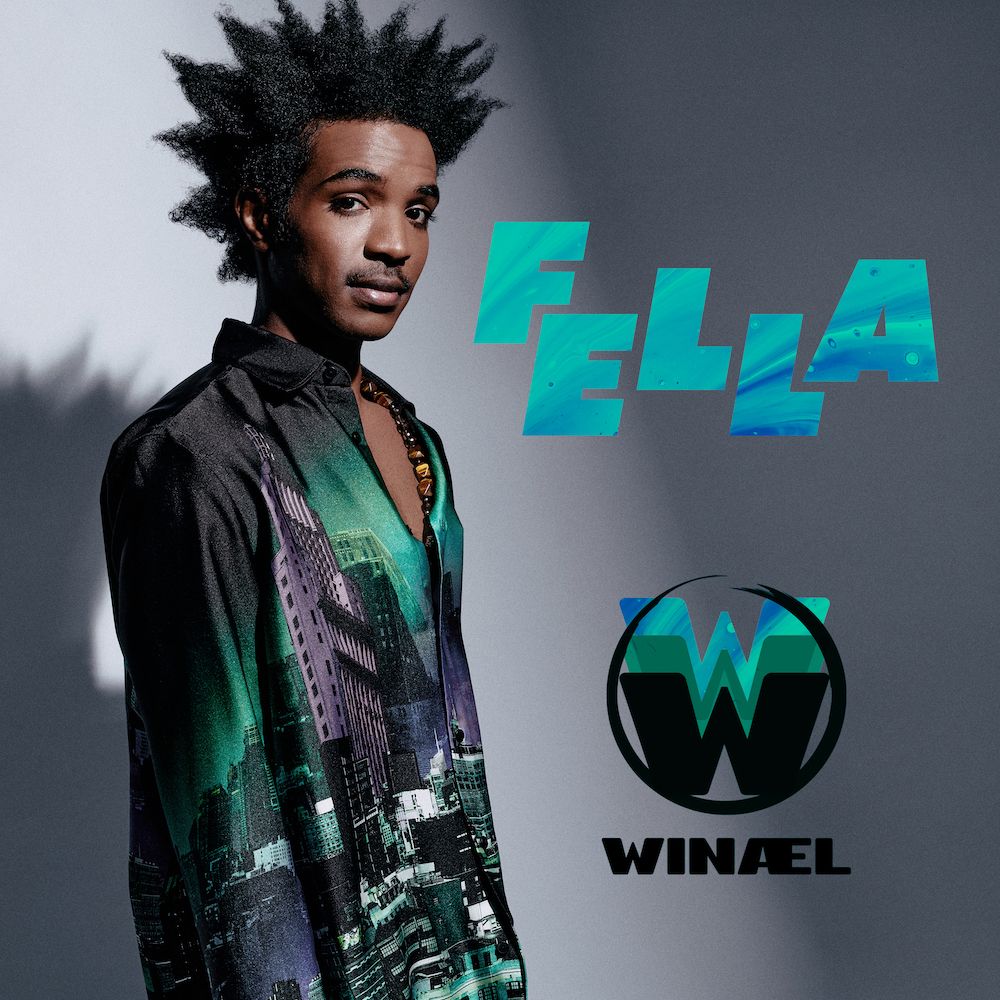 Cherry
Pop
Latin
Adult Contemporary