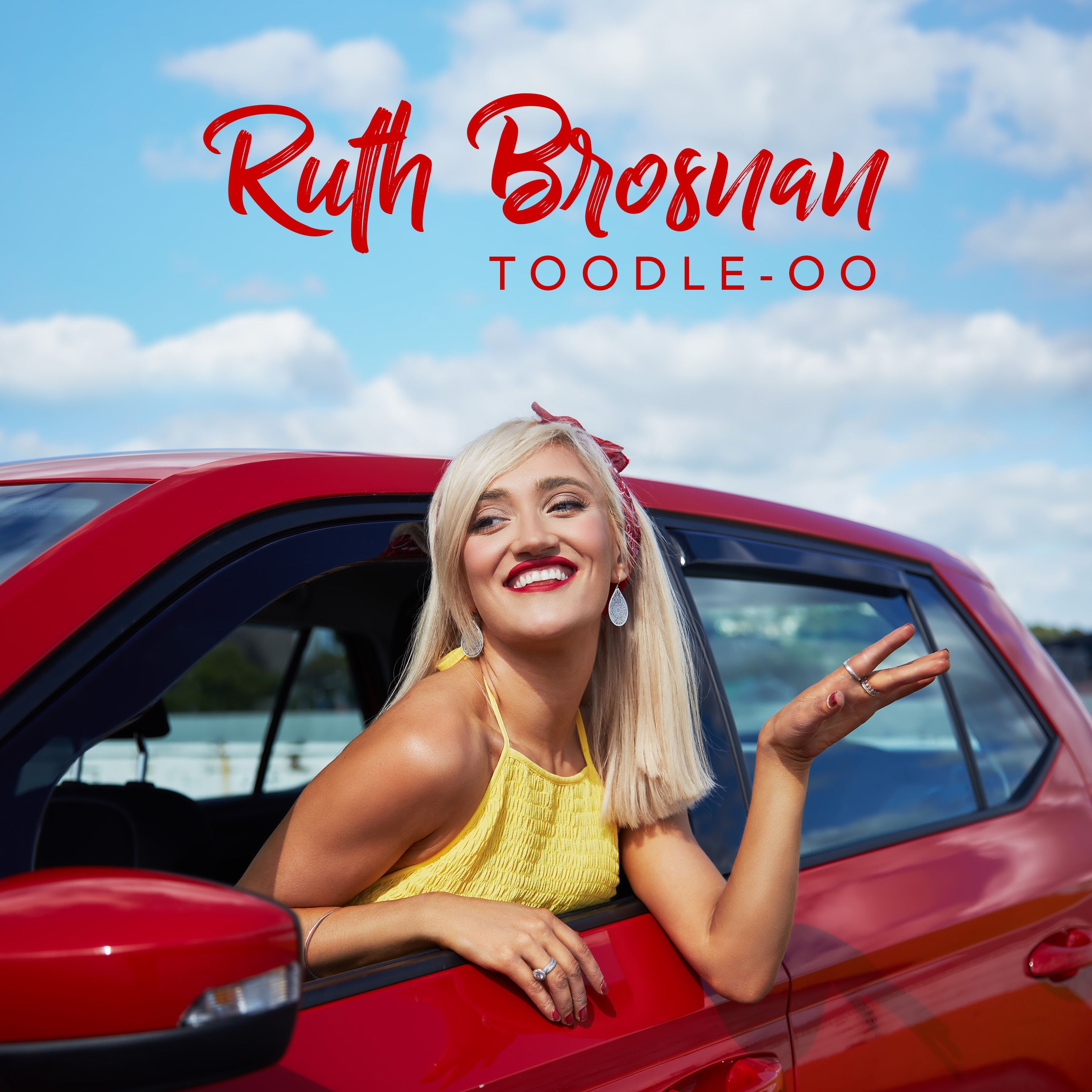 Biography
Ruth Brosnan is a singer, songwriter and musician from Cork, Ireland. She studied at CIT Cork School of Music where she graduated with a First Class Honors BA in Popular Music in June 2018.

Following on from completion of her studies she moved to Los Angeles on a graduate visa to learn more about the music business. In LA she worked as Marketing Officer/Senior Assistant for Love Harmony Records. Ruth's main responsibilities included Public Relations and Marketing, Media promotion and Spotify promotion.

While working in LA she entered one of her own songs in The Great American Song Contest and was delighted to win a place as a finalist in the Inspirational category.

Her debut single Good Enough was launched across multiple music platforms and got thousands of streams on Spotify and Youtube. It also got great exposure on radio stations and across popular music blogs.

IndulgeMe made the song their 'Track of the week'. Pure Magazine had her at number one on their Spotlight Chart. "The extremely moving track and accompanying video came from a very personal place"- Hotpress.

"I wrote this song from my own life experience. I lost my mother to suicide in 2010 when I was fourteen years of age. In Ireland and many other countries there has been an increase in suicide rates with worrying increases among younger people. Mental health and wellness are really important and I want to increase awareness.

"Good Enough is a powerful contemporary pop song which is packed full of emotion that inspires the listener to rid themselves of negative thoughts and presents them with a soul lifting energy".-Bayview Sounds.

On August 14th 2020 Ruth released a follow up single Toodle-oo which features a fun, energetic dance routine. It received thousands of streams and gained great traction online with the music video generating over 280,000 views." With it's ultra-catchy chorus, sassy lyrics and melodic production, it combines all the elements of a summer pop-dance anthem, whilst having a serious message at it's heart."- Fab UK Magazine

"The song is about saying goodbye to negative people in our lives that we do not need anymore. People in all walks of life experience this negativity. It often requires a lot of courage to say goodbye and move on." It explores the themes of strength, independence and overcoming adversity with a focus on female empowerment.


"The upbeat energetic pop dance song pulls me towards the liking of the hit song Flashdance from the 80's with deep base, synth lines and what sounds like a timpani incorporated within the pop beat; and who doesn't like Flashdance; what. feeling!"-Music Talks

"Ruth Brosnan's latest single Toodle-oo, an upbeat, effervescent track which again highlights her strength of character and honesty, along with a wicked sense of humor."-Out Now Magazine

"Her newest single released on August 14th 2020, shows not only her wicked sense of humor but also her diverse songwriting ability, promoting themes of strength and female empowerment with a highly melodic and upbeat pop tune."-New Frequencies

"Channelling her other passions within her music, the accompanying video to 'Toodle-oo' showcases Ruth's love for dance and fitness, featuring an energetic dance routine which perfectly cements the songstress's position as a soon-to-be pop princess." -Subba Cultcha

"The Toodle-oo visuals are bright and groovy, bringing us that joyful summer vibe we've been missing." - Rhythm Radar

"Ruth Brosnan's Quirky Style is refreshing and 'Good Enough'."-Music Talks

"In using her talent to help others, Ruth shows that the only thing bigger than her voice is her heart."-Nick Kelly, broadsheet.ie

"Ruth is a Cork based singer-songwriter whose sound and style oozes positivity and radiates light. The vibrant track is a wonderful display of Ruth Brosnan's infectious personality and colourful humour. -Rhythm Radar

"Taking inspiration from late-naughties pop royalty, Ruth evokes the electrifying energy of Kesha and the saccharine sweetness of Katy Perry, along with her own playful personality ever shining through."-Subba Cultcha

Her upcoming single Electric Gold was released on November 20th 2020 and reached number 3 on the iTunes chart within 24 hours. It also received tens of thousands of views on Youtube, Facebook and Spotify. Electric Gold is a high energy, up-tempo, pop dance track. It is influenced by 80s style music combined with modern electronic elements. Ruth was inspired to write the song during the global COVID-19 pandemic. It is a song of hope and provides an escape in uncertain times. It is a song of survival through social isolation. An animated music video will accompany the song and it will take you on a journey of discovery. It's about realizing that we are all our own heroes and will overcome these tough times and emerge together stronger. It is a shot of adrenaline to all of those obeying the rules so far to keep on going and a thank you/acknowledgement to frontline staff. The song will be available to stream on various different platforms such as Spotify, iTunes, Amazon Music, Google Play, Tidal, Deezer and Apple Music. You can watch the music video on Vevo/Youtube/Facebook/IGTV.
Read More
Available for airplay now
Toodle-oo