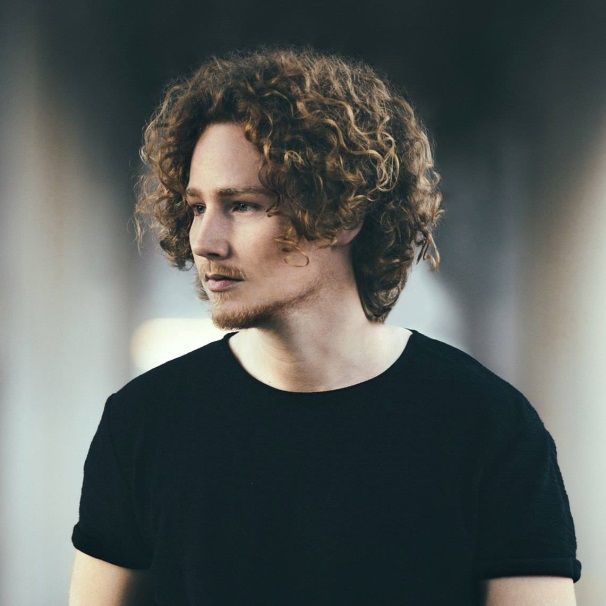 Biography
MICHAEL SCHULTE started out in 2007 as a YouTube artist playing cover songs. Since then he has amassed over 50 million views and 200,000 subscribers.

In 2011 he was discovered by Rea Garvey who invited him to join him for a gig at the Kieler Woche festival on the Baltic Coast. The pair went on to write "Carry Me Home" together, which entered the German charts at #8 in 2012.

MICHAEL SCHULTE's first studio album "Wide Awake" was released in September 2012 and hit the number one in Germany's official newcomer charts. Michael then embarked on a solo acoustic tour, performing songs from the album at a host of festivals, including the renowned Reeperbahn Festival in Hamburg and the Germany Festival at the Brandenburg Gate in Berlin. Following a sold-out tour in 2014, his second studio album "The Arising" appeared before the end of the year. In 2015 MICHAEL SCHULTE took a sabbatical. Seeking to redefine his musical approach, he took part in numerous writing sessions around the globe.

In August he wrote and sang 3 songs for the new Alle Farben album. One of these songs – "Remember Yesterday" – has gleaned millions of streams. Michael joined Alle Farben on stage for a number of hugely successful shows in the festival summer of 2016, before accompanying Alle Farben on tour.

In December 2016 he began working on production for his next album "Hold the Rhythm", aided by Swedish producer Kim Wennerström. The album was launched in April 2017, featuring the first single "End of My Days".

The follow-up single "Falling Apart" served as an impressive reminder of what an amazing voice he has – in addition to his 3 million monthly streams on Spotify and 2 million YouTube viewers, the NDR TV station also recognized his talent and nominated him as one of six artists to take part in the German heat to decide who would represent the nation at the 2018 Eurovision Song Contest in Lisbon.

The competition only accepts brand new songs, so MICHAEL SCHULTE locked himself in the studio for the entire month of January, coming up with 10 new compositions. One track from the pool quickly established itself as a firm favourite – "You Let Me Walk Alone" is the perfect song to enter the competition. In what is perhaps his most personal song to date, MICHAEL SCHULTE opens up about his feelings after losing his father. The thoughts, emotions and problems one has to face when a parent passes away too soon – Michael was only 13 years old at the time. Now, 14 years later, MICHAEL SCHULTE is stronger, more determined than ever. From the very first note, "You Let Me Walk Alone" is revealed as something special: catchy and yet deeply emotional.

The German ESC heat delivered a clear winner in February 2018. MICHAEL SCHULTE earned a maximum score of 36 points as the unanimous choice to represent Germany at the 2018 Eurovision Song.

Read More
Available for airplay now
Login
with your radio station account to listen and to download tracks from this artist.
Or
sign up for free
.