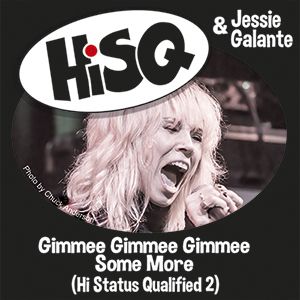 HiSQ & Jessie Galante
Finland
Biography
The Finnish music collective HiSQ began its journey in early 2021 when composer Erkki Vuokila and singer Bablo met. Their thoughts about music were passionate and quite similar. Bablo also had a record company called Ässä Records. They started to plan the first songs for HiSQ immediately after that. They asked Peter Engberg and Janne Oinas to be the masterminds behind the production. Artwork was given to Markku Mäkelä and videos to Arto Pöllänen. The HiSQ band consists of Finland's best musicians.

The first EP was published in September 2021. It had five totally different kinds of songs with five featured singers. It has been played on radio stations all over the world and "Ridin' the Alimony Pony" was Song of the Year 2022 on Museboat Live Channel. The biggest success so far has been with an emotional piano ballad "Flesh and Blood" with Marko Hietala's stunning vocals published in September 2022. It has been #1 on the Euro Indie Music Chart and the World Indie Music Chart.

"Gimmee Gimmee Gimmee Some More" is the 7th single by HiSQ and a praise for rock 'n' roll. The lyrics were co-written with featured singer Jessie Galante from Buffalo, New York. She believes that the song is about how you should allow the force of the music you love overtake you and that you can never get enough of it. The song has an infectious stomping beat and the guitars were influenced by Wilko Johnson, who had recently passed away when the band went into the studio. Playing guitar without a guitar pick gave the song extra roughness honoring him as the great guitarist from the band Dr. Feelgood. The second half of the song demonstrates to everyone how captivating rock music can be. Once the song is over, you'll probably want to listen to it again in part because of Jessie's impressive vocals.

"Gimmee Gimmee Gimmee Some More" had a long journey to the final record. HiSQ wanted to do something with Jessie Galante and played an early version of the song to her. Its name then was "Classic Rock." Jessie wasn't enthusiastic, but when Erkki, Peter and Janne totally changed the arrangement, HiSQ had found the perfect formula for this song and the lyrics found their spirit with Jessie's idea for the chorus.

HiSQ is already preparing new songs with Bablo and Erkki steering the HiSQ boat.

Read More
Available for airplay now
Gimmee Gimmee Gimmee Some More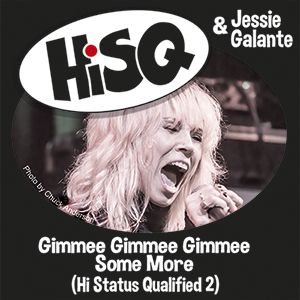 1.

Gimmee Gimmee Gimmee Some More (Radio Edit)