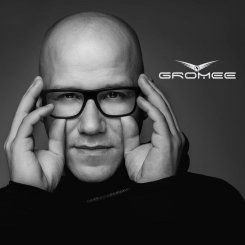 Biography
Gromee, real name Andrzej Gromala, is a talented DJ and music producer, from Cracow, Poland. His 2015 single "Follow You" was a breakthrough success on the Polish music charts, reaching 11th position on the Airplay Chart and earning a Gold Record award.
He has performed at numerous music festivals, sharing the stage with artists such as Steve Aoki, Deorro, Eric Clapton, Jessi Ware and Sting. In April 2016 Gromee was the support act for Mariah Carey's first ever Polish concert.
His 2016 summer single "Fearless" conquered the Polish music charts, reaching 10th position on the radio and 2nd position on the TV Airplay Chart. With over a million streams on Spotify and 7m video views the track earned a Platinum Record award.
Read More
Available for airplay now
Login
with your radio station account to listen and to download tracks from this artist.
Or
sign up for free
.