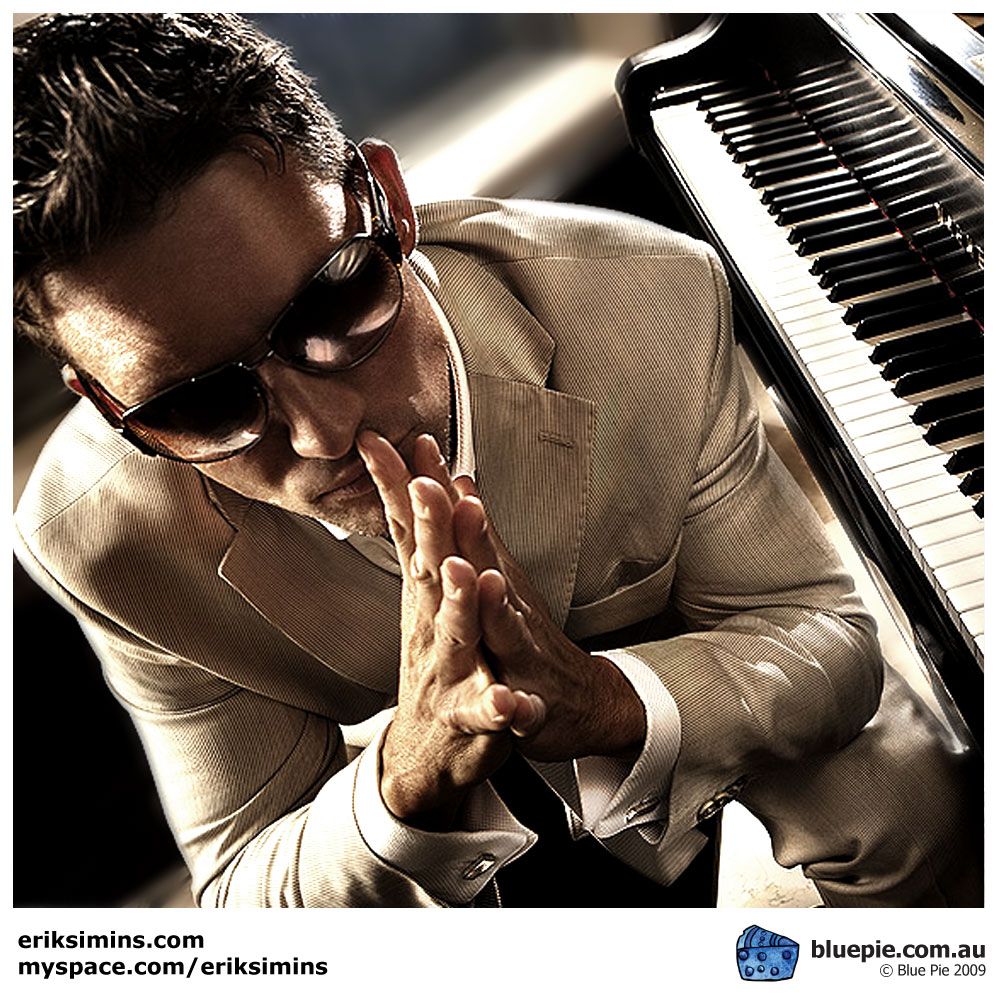 Biography
Here is the story of Erik Simins one incredible R&B, Pop, Soul artist from Canada.

"He'll have tea with the Queen then kicks the sh$t out of the guards". A pretty boy who'd be happy to rumble with the best of them. There's no joke about this talent from Toronto Canada. He's a 2010 renaissance man who's got 70's funk in his licks and today's soul in his chops. The beats of John Anthony, wrap his next album that I was lucky enough to preview in the studio with "e". Fans can also get a preview on Erik's website. His latest single released by Blue Pie "Lets Roll" is seriously OldSkool, almost on a 80's pop tip, sampling 'locomotion' like sounds and Sly Fox 808 beats. This is the third single from his first album "Please do not disturb".

His fan base continues to grow as Blue Pie Records continue to grow across the globe as a leader in digital music distribution. Erik Simins as one of their most popular artists grabbing a serious push through on line promo and a follow up tour for the new album scheduled for down under in 2010.

Reviewing the album on iTunes and available all over the world, it is FULL of classic music gems. Erik takes you back to the days of crying over your first love in early highschool with "This Time", to partying in ya early 20's with my girls with "Yesterday", to playing hooky last Monday and spending the day in bed with 'Ablerto' who's visiting from Italy with "Rainy Monday".

The hooks are contagious leave you singing "All at your Parent's House" for about a week.

Erik Simins is a Blue Pie Records artist and distributed by Blue Pie Records and DJ Central Records for the world.
Read More
Available for airplay now
Login
with your radio station account to listen and to download tracks from this artist.
Or
sign up for free
.