Biography
DJ Antoine, Switzerland's most successful music export and evermore active businessman passes through the milestones of his career with almost infinite success – from the graffiti scene to vinyl records via CD and download to music streaming.

2011 he conquers the global charts and dancefloors in 2011 with his huge hit single "Welcome To St. Tropez". He subsequently reaches the high rankings of the world's top DJ league with his infectious summer hit "Ma Chérie", which has been sold more than 1 million times and was certified with several gold and platinum awards. In addition, "Ma Chérie" becomes Switzerland's most successful single of all time.

DJ Antoine's impressive awards collection includes 41 Gold, 3 Triple-Gold, 8 Platinum, 5 Double-Platinum, 2 Triple- and 1 Quadruple-Platinum Awards, presented to him for album and single sales exceeding 8 million units. The collection is complemented by 3 Swiss Music Awards, MTV Music Awards, nominations for the Echo, and many other awards.

The summary of international artists, songwriters and producers with whom DJ Antoine collaborates, reads like a who is who of the entertainment industry. It includes world-famous names like Pitbull, Enrique Iglesias, Snoop Dogg, Madonna, Britney Spears and many more.

DJ Antoine is also known as a popular tv-personality. His charming, charismatic and always perfectly styled appearance led him into the jury of the TV shows "Deutschland sucht den Superstar" (RTL DE, 2015), "The Voice of Switzerland" (3+ CH, 2020) and "Die Höhle der Löwen " (TV24 CH, 2020), the Swiss version of "Dragons' Den".

His unbounded professionalism, the constant strive to realize business ideas, the excellent taste and his unique lifestyle lead to the launch of "Konrad Lifestyle AG", through which he is collaborating and successfully realizes large projects with global brands such as Rolls Royce, Carl F. Bucherer, Bucherer Fine Jewellery, Grand Marnier, Campari and Davidoff.

DJ Antoine creates surprising and inspiring worlds and brings together extraordinary customers with exclusive brands - at one table, through his unique Konrad events, accompanied by Konrad Wines, Konrad Champagne, K Prosecco, Konrad Accessoires & Art. With the acquisition of the Konrad House of Wines, he founded his Konrad Member Club in 2020.

The multi-talented DJ Antoine convinces on all fronts. 2 million followers on various social media platforms around the world, more than 800 million YouTube views and more than 130 shows / DJ gigs a year confirm this.
Read More
Available for airplay now
Sunset in Dubai feat. Chanin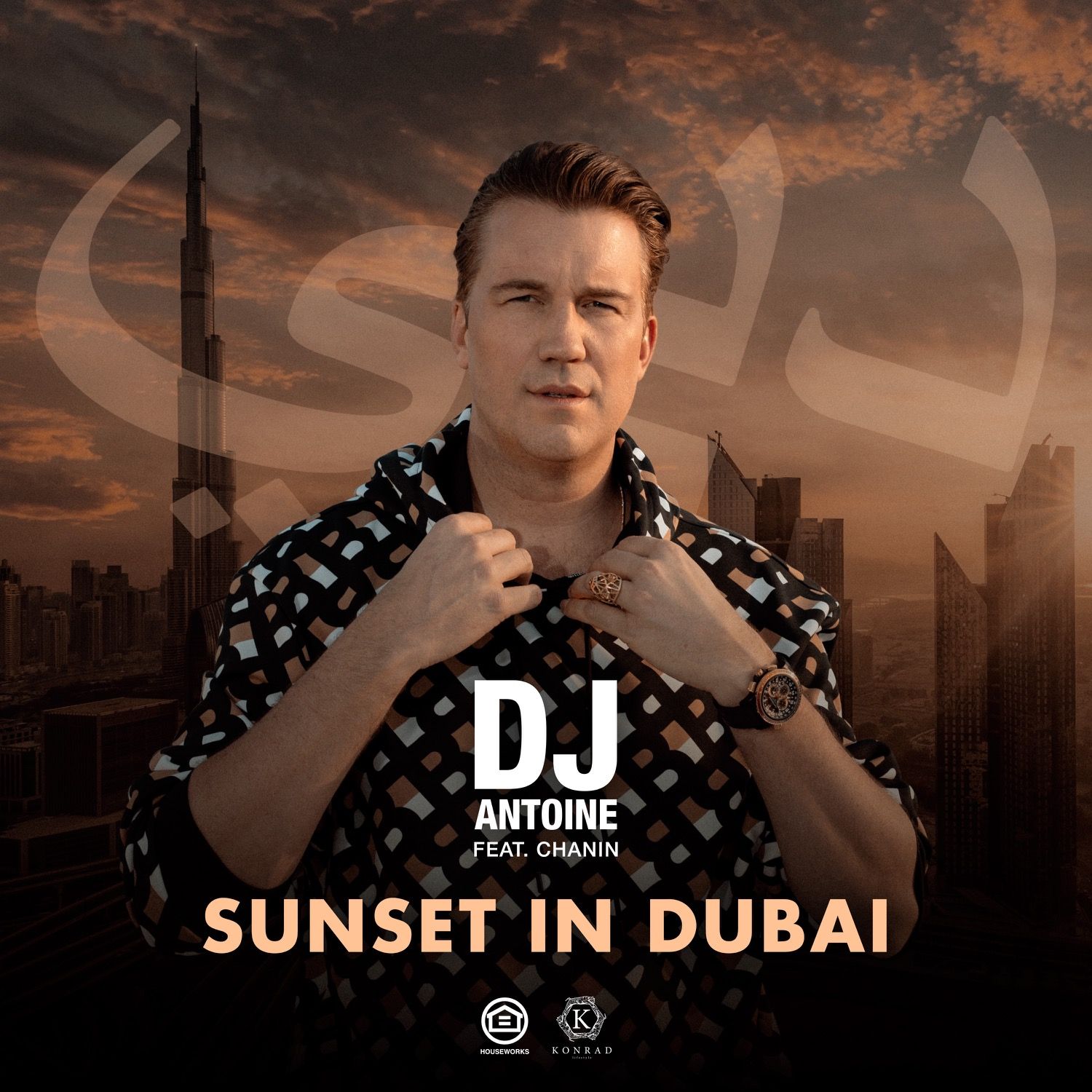 1.

Sunse in Dubai (DJ Antoine & Mad Mark 2k22 Mix)

2.

Sunset in Dubai (DJ Antoine & Mad Mark 2k22 Extended Mix)