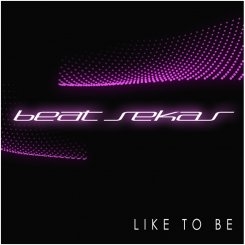 Beat Sekas
United Kingdom
Biography
Beat Sekas are a London based progressive melodic house act comprising Producer Seeker DJ and vocalist Erin Simpson.
Incorporating influences from Swedish and Electro house, Seeker has, over the last two years, developed an exciting fresh club sound with strong electro tones on a lush and dreamy trance vibe with a fresh twist in the debut release on Reflected Records of the single 'Like To Be'
Making big waves in clubs across the UK, Europe and radio stations around the world, Beat Sekas have gained massive support from international DJ's such as The Flash Brothers, Clint Maximus (The Edge Worldwide Radio Show), Cassius Pickering and Brandon Block to name but a few.
Sample DJ reactions from the dance floor.... 'good, modern progressive House and Trance with a fresh twist!....Superb track! Wicked melodies!....big track!.. uplifting and lush work out!...the builds are lovely...absolutely loving this track! Stunning production!....
Seeker DJ previously having had experience producing melodic progressive house on several labels prior to the debut release with Beat Sekas describes how his passion for strong and emotional synth lines strongly influences his house production style. House, Seeker describes , is a 'global phenomenon' and its refreshing to gain inspiration from different territories and remain as 'international' in your style. With the same philosophy Seeker describe his passion for great sounds from any source that works for the mix whether an analogue synth or any combination of soft synths. 'I can spend weeks editing a synth patch and hunting out the right vibe from a synth combinations or a kick drum or hi-hat pattern' says Seeker who works from his own London based studio. Seeker explains how he started out in his teens playing guitar and bass in bands until he saw the potential and versatility of midi and synths when recording in a studio. 'I was stunned at how much could be achieved sonically with synths' described Seeker who says he has never looked back since and owns a plethora of gear. Erin also London based describes how she wrote lyrics and vocals since her early teens and was influenced by her love for Ibiza and the club experience. As trained dancer and singer her love of club music made it a natural synergistic collaboration with Seeker DJ. 'I love a great melody and I listen to a wide variety of material' and it's her broad taste in music that drives her when writing a house top-line. Working together the Beat Sekas are currently recording their first album. 'We're planning further releases in the next few months and some live performances' says Erin.

The radio edit and extended mix of the debut release 'Like to be' feature Erin's full vocals. Both are based on Seeker's on Seekers original club mix. The inspiration behind the lyrics is the idea that we all want to feel and experience what is special to us and as the video suggests for us this can mean anything from chilling in the sunshine to spending a fabulous night in a club.

Seeker and Erin describe how they worked from a vocal idea in reverse to their usual production approach and arrived at the 'beat' lastly, making the act name Beat Sekas highly apt, as the ultimate goal of the production was to search for the strongest and most club friendly rhythm and bass line for the track. The strong electro sounds with evolving and filtering synth patches bring a vibrant and energetic yet emotional vibe to this uplifting track. After many euphoric nights in the club Seeker describes how a certain sound struck a chord with him and formed the backbone of "Like To Be". For further information check out www.beatsekas.com.
Read More
Available for airplay now
Login
with your radio station account to listen and to download tracks from this artist.
Or
sign up for free
.