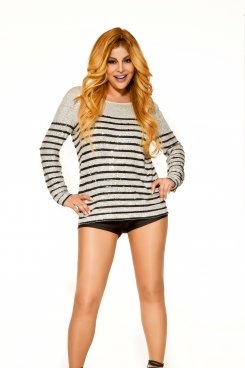 Biography
Aygün Kazimova (26 January 1971,Baku) is an Azerbaijani singer, songwriter, pop musician and actress, and a six-time winner of the Grand Music Award for best concert, videoclip and song. She is consideredAzerbaijan's leading pop star, and is seen as a cultural icon for the South Caucasiannation in fast transition from post-Soviet state to a boom country. She has spoken passionately on many causes, such as the prevention of HIV/AIDS to the Nagorno-Karabakh conflict in which she claims to have once taken up arms against separatistArmenian forces.
Aygun was the youngest of the family's four children. She revealed her musical talent at the time she was a middle school student. Along with amateur music, Kazimova was passionate about handball and was the captain of the school's female handball team. She abandoned sports upon graduating from high school and entering the Maarif Technicum of Arts, from where she dropped out in 1986. At the time she worked with the Gaya youth band.
Kazimova's professional solo career began in 1988, when she won the first prize at the Baki payizi-88 (Baku Autumn-88) musical contest. In 1989 Aygun won an award in the Yurmala music contest, and then in 1992 she won an award in the "The voice of Asia" music contest, in Rebublic of Kazakhstan. Aygun released her first album in 1997. The CD SevgiGulleri (Flowers of love) contained 14 tracks and most of them was written by famous pop music composer VagifGerayzade. Until today she has released six albums and the most successful in sales was CD Aygun which released in October 2000 and contained multimedia files with videos and pictures of Aygun. In 2002 she became Honorary Artist of Azerbaijan.
Some of her most prestigious awards include numerous Grand-Prix, Honoured Artist of Azerbaijan and many other music awards. Along with singing, she is also deeply involved in charity work, giving free and benefit concerts for orphan children every year.
Kazimova also tried herself as an actress. In 2005, she played the title role in the musical KhariBulbullar directed by ArifGaziyev and Sanam in the screen version of the play MeshadiIbad.
She has given concerts outside Azerbaijan, the most successful and recent of them held in Kremlin Palace, Moscow on January 26, 2006. On June 20, 2007 Aygun gave a fantastic solo concert at the T. Bakhramov stadium dedicated to her 20th anniversary of the pop music career in Azerbaijan.
AygunKazimova hosted several TV shows of her own, however they were not very successful.
She was president of the annual Best Model of Azerbaijan contest in 2006–2008.
AygunKazimova is one of the most prominent artists in the history of Azerbaijani popular music. She is considered the most successful female singer in Azerbaijani music industry and has released the largest number of best-selling singles in the history of Azerbaijan. She is well known for her innovative music videos and carefully prepared mounted stage performances.
In 1989 AygunKazimova ran away with her long-time boyfriend IlgarIbrahimov and in 1990 gave birth to daughter Ilgara. Ibrahimov and Kazimova divorced in 1991. In 1994 she married RzaGuliyev (nephew of Azerbaijan's ex-Speaker of the Parliament and current opposition member RasulGuliyev), from whom she has been virtually separated since Guliyev was taken into custody in 1996. Beginning in the late 90s, the Azerbaijani mass media numerously reported AygunKazimova's plans to get remarried (pop-singer FaigAghayev and Turkish model MertKilic among others were named her potential spouses). These plans would later turn out to be rumours. In her interview with Aysel dated January 2006, Kazimova said she did not have plans to remarry as legally she was not divorced.
Read More
Discography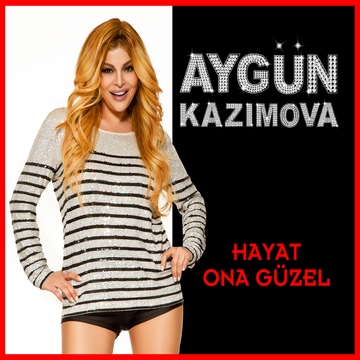 Hayat Ona Güzel
Single
2012-09-27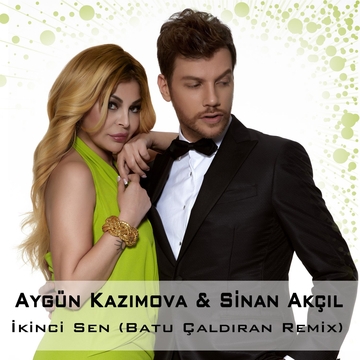 İkinci Sen (Batu Çaldıran Remix)
Single
2012-09-27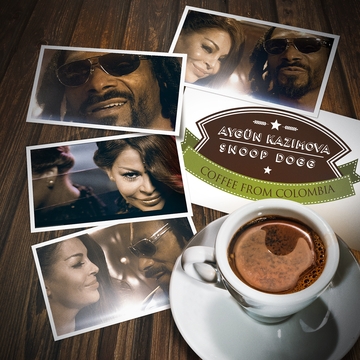 Coffee from Colombia (feat. Snoop Dogg)
Single
2013-07-16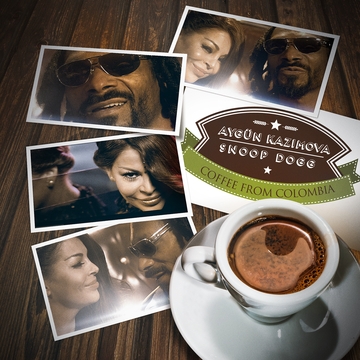 Coffee from Colombia (feat. Snoop Dogg)
Single
2013-07-16
Available for airplay now
Coffee from Colombia (feat. Snoop Dogg) feat. Snoop Dogg
Electronic
Pop
Adult Contemporary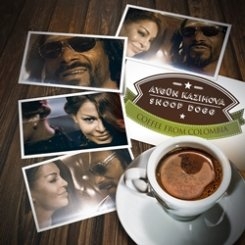 1.

Coffee from Colombia (feat. Snoop Dogg)

2.

Coffee from Colombia (feat. Snoop Dogg) (Bimbo Jones Radio Mix)

3.

Coffee from Colombia (feat. Snoop Dogg) (My Digital Enemy Club Mix)

4.

Coffee from Colombia (feat. Snoop Dogg) (Tavo Radio Mix)