Traditional Radio Promotion vs Digital Radio Promotion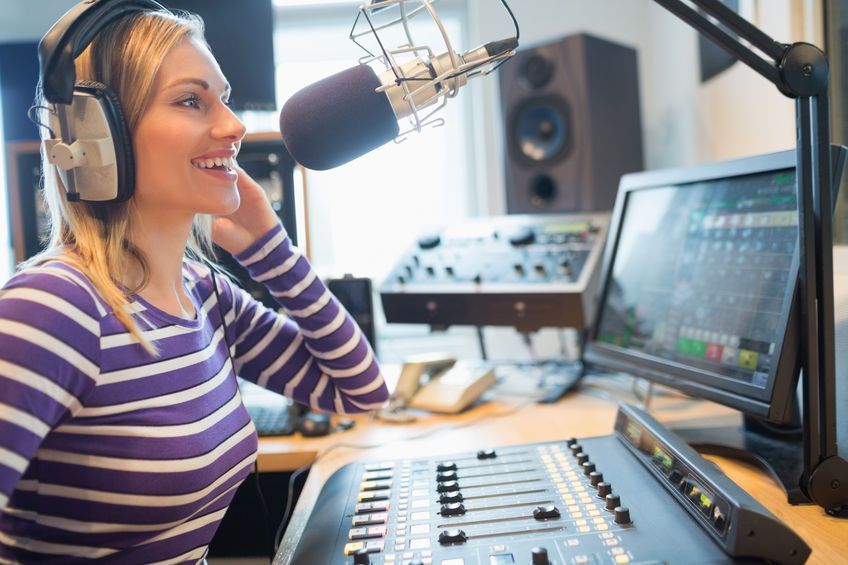 Radio promotion, radio promotion, radio promotion: that's a phrase we hear every day in the music industry.

Radio promotion is thé most important promotion tool for artists and labels: with one play on the radio you can reach thousands of potential new fans of your music. People who hear your music on the radio and like it, will buy or stream your track and become new fans. This generates income.

Therefore, radio promotion is an essential tool to grow your fanbase and build a solid career as an artist. Most labels know this all too well and spend a large portion of their promo budget on a radio promoter. In this article we'll review the way traditional radio promo works and what the benefits of digital radio promotion are.

How does traditional radio promotion work?
Many labels and artists still rely on traditional radio promotion. They are focused on a national chart position, they think it's the only way to get success, they don't know that there are other options or they are simply stuck in their ways.

Let's take a closer look at traditional radio promotion and how it works.
The process, timeframe and volume of releases described below are based on years of experience in radio promo in The Netherlands. Other territories might have different timeframes or volumes. Way of working can also differ slightly.
With traditional radio promotion it usually works like this.
You or your label hire(s) a radio promoter to do the national radio promotion of your new release (this can be a single, EP or album). In the music business we also call a radio promoter a 'plugger'. A national radio campaign usually takes 4 to 8 weeks.
The way a radio promoter works is by visiting the stations in his territory on a weekly basis to try to bring attention to your release. Every radio station has its own weekly fixed hours where radio promoters can pitch (plug) their releases.
In the first week of promotion he hands out his new releases to all DJs and radio stations he visits. Most of the time these are major nationwide stations and big regional stations where every play will count for the national charts. The second week, the promoter will check the same radio stations to inform if they like the release and will hand out the release to DJs that were not present the week before. In the third week, the release needs to make it on one or preferably more playlists in order to succeed. Most nationwide radio stations are looking at each other to decide whether or not to airplay a new release. In order to convince stations that they need to airplay the release, you need to be on some playlist in the third week. In the fourth week (if you are on at least one playlist) the promoter will try to convince other stations to also add the release to their playlist.
As you can see the time frame is pretty tight for a traditional radio promoter to do a proper radio promotion within 4 weeks. Most artists go for 8 weeks or longer as the process described above needs and benefits from more time.
Every artist wants to receive airplay on major radio stations: these stations end up receiving hundreds of new releases every week. There are a lot of radio promoters (some major labels even have 3 or 4 radio promoters in a territory) and every radio promoter has 20 up to 50 releases to push at the same time. Back in the day when I was a traditional radio promoter I sometimes would need to wait 45 minutes before it was my turn to pitch 'my' releases.
Be aware that major stations usually add about 5-10 new releases a week to their playlist. Most of the time these 5-10 releases a week come from well known major artists pushed by the major label they are signed with. But you probably think 'hey my music is f*king good, even better than that major artist, why don't I get my airplay spot then'? That might be true, but in some cases the major labels are shareholders of the stations or do big advertising campaigns on the stations. This in combination with limited playlist space will make it almost impossible to get airplay on these major stations as a new independent artist.
Cost and pricing for traditional radio promotion
The price for a traditional radio promoter (4 weeks campaign) starts at € 1.500 up until € 5.000 for a 8 or 12 weeks campaign. In addition to this most radio promoters work with a bonus system. If you reach a chart or top 10 position, you pay extra. But nothing is guaranteed. You can end up paying € 5.000 for an 8 week campaign and get 0 radio plays in return. You should also be aware that traditional radio promoters don't push your music to smaller local or big internet stations. They only focus on major stations in order to get you a national chart position. Hopefully.
Hiring a traditional radio promoter is a large investment for independent artists and smaller indie labels. Is the small chance on a national chart position worth this big of an investment these days?
If you ask me, not for everyone. There are other paths you can take towards success that are less hit and miss, more consistent and financially healthier.
As an artist, how would you define success?
The main goal for any artist is to have your music be heard by as many people as possible and make those people fans so you can build a solid fanbase you can rely on. This will results in more sales, streams, gigs, which in return results in more income so you can keep doing what you love: making music.
With the internet reaching all corners of the world, it is now possible to reach those fans worldwide and have a solid career as an artist. But how do you reach those fans so they know your new release is out? This is where digital worldwide radio promotion comes in.
Benefits of digital radio promotion
With digital radio promotion you can reach all radio stations all over the world.
For example here at iPluggers we have a network of 35.000 radio stations that signed up to our service. These are FM, AM, internet, digital, satellite, local, store and regional radio stations worldwide.
Why not promote your music to radio stations worldwide if you are selling it worldwide?
Digital radio promotion has a lot of other benefits beside its international reach.
One of these benefits is that smaller local/regional FM radio stations are more willing to add a new release to their playlist. To be played on middle and small stations can give you great coverage around the world.
There also are a lot of stations that are genre-based. They only play a certain genre (for example Folk, Jazz, Indie Rock). In every genre and sub-genres there are hundreds of stations. These stations have a targeted fanbase who listen to the station because of the genre music they play. If you are on a genre-based radio station playlist, you immediately target your potential fans / buyers / streamers. People from all over the world can tune in to a genre specific station and you have many genre stations all over the world.
In a nutshell, effective digital radio promotion gives you as an artist valuable airplay on radio stations worldwide. This cannot be achieved by traditional radio promotion, at least not without spending a fortune on radio promoters worldwide.

How does digital radio promotion work?
Here at iPluggers we work like this:
We promote music genre-based, in all genres, to FM, AM, local, internet, digital, satellite, national network, community, college and in-store stations.
We do not just e-mail blast random radio stations: radio stations have signed up for an account with us, indicating which genres of music they want to receive. We send out light-weight e-mail notifications directly to the right inbox, where music directors, music programmers and DJs are eagerly awaiting new additions for their playlist. We named this technology 'plugging', hence the name iPluggers.
This is one of the factors that makes our service so efficient: your release is wanted and expected. We are so confident in our network that we give a guarantee on results. No results within 3 months and we will give you back your investment.
Immediately after plugging, you have real-time insight in which radio station from which country has downloaded your release for airplay. Our service comes with a guarantee on results. Additionally you can receive feedback and interview requests from radio stations.
Interviews are optional, if you do not want to give interviews you can just deactivate this feature.
We also have a strict A&R policy. This is one of the reasons that makes our radio promo so efficient. We refuse 60% of all releases that are submitted to us for plugging. We only want to offer our connected radio stations high-quality music.

If this sounds too good to be true and you're worried about the price:
A basic 4 weeks single plugging starts at € 349, this is about 20% of the cost of a traditional radio promoter (or even lower).

We have consciously decided to keep our digital radio promotion / plugging affordable, even for independent artists on a budget. Great music deserves to be heard, great artists deserve recognition for their work in the form of radio airplay.

Don't worry if you already promoted your music via a traditional radio promoter, you still can use our radio promotion service. Digital radio promotion and traditional radio promotion can co-exist and strengthen each other. Many major labels use our service and still have their own radio promoter in order to focus on a national charts position. But if you are an independent artist and you are unsure whether to go the digital or traditional radio promo route, we would recommend to go for digital radio promotion: most of the time a traditional radio promoter cost you a lot and you get nothing in return.
Let us know by leaving a comment below if you've used traditional radio promo in the past and how your experiences were.

For more information about digital radio promo or advice on your next radio campaign, you can contact our Head of A&R Marvin Kuijs directly via
marvin@ipluggers.com
To get started with the radio promo,
create your airplay account
and upload your release.
Related articles