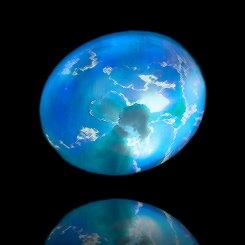 Altair 6 Records
Record label
Netherlands
Story
Altair 6 (dutch artist) started around 2005 with electronic music based on 70-80 ties Sci-Fi series.

The Altair 6 Records label from Terneuzen - Netherlands was founded in 2011, to bring the music inspired from the cosmos down to the people of earth worldwide.

We like to combine new technology with "old" analogue gear, to bring life from scratch in today's sterile, lifeless and digital music.

Just relax and let you inspire with our sound which has influences of many styles around planet earth like electronic, dance, disco, funk, jazz and progressive just to name a few.

Soundtroopers (dutch artists), Active in the Music Industry since 2001, joined Altair 6 Records in february 2012.

Back then it was all about Disco Vibes as they dominated the dancefloor at every occasion when they got played with this unique disco style. Nowadays there ambition is to make an exceptionally new music based on NU Disco Dance.

Boulvar, who is our latest (dutch artist joined January 2013, Active since early 90 ties) is really a magician when it comes to creating new and exciting sounds and put them all together to make something what is considered old-fashioned, brand new.
Read More