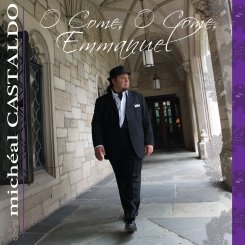 Michéal Castaldo
United States
Biography
Michéal Castaldo is an Italian-born classical crossover tenor and light Italian opera singer, songwriter, composer, and music producer.
Castaldo studied voice with Maestro Pisapia, a protégé of the great Italian operatic tenor, Enrico Caruso. He also studied at Oakwood Collegiate Institute in Toronto and is a graduate of Berklee College of Music in Boston. His voice is as warm as Pavarotti, as clear and precise as Carreras, and as broad and dark as Domingo. These attributes serve him well when performing popular and rock music as well.
Read More
Available for airplay now
Login
with your radio station account to listen and to download tracks from this artist.
Or
sign up for free
.