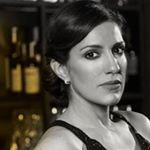 Biography
After ten years of not recording jazz, the singer Ligia Piro returns with a new work that brings together standards of jazz and rhythm and blues songs, forming an elegant and musically careful repertoire. Owner of a prodigious voice, Ligia is a captivating artist, whose interpretation refers to emotion and warmth. She belongs to a family of renowned artists, her parents, Susana Rinaldi and Osvaldo Piro, two of the greatest exponents of Argentine popular music, marked her artistic training. The album also features Déborah Dixon (The Thrill is Gone), Lito Vitale (Shape of My Heart) and Kevin Johansen (Ain't No Sunshine).
Read More
Available for airplay now
Login
with your radio station account to listen and to download tracks from this artist.
Or
sign up for free
.