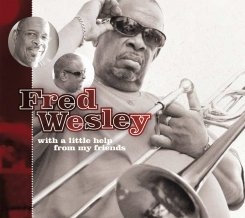 Biography
Raising the retirement age to 67? Not an issue for Fred Wesley. In June this year, the vital trombonist who has made musical history playing in the bands of James Brown and George Clinton and who is one of the most important figures of funk has crossed the magical age limit. He has no intention of retiring. On the contrary. He used his current summer tour of Germany for recording a new album with this tour band, the New JBs.

"Fred came to the studio with the finished arrangements and with a perfectly working band. Which was good because we only had three days for recording", says the executive producer, Joachim Becker. The two-times Oscar winner successfully worked with celebrities like Randy Brecker, Bill Evans, Maceo Parker, Mike Stern and Joe Zawinul. A cooperation with Fred Wesley had been on his wish list for a long time already.

When reading the title of the album "With A Little Help From Friends", you will immediately think of the Beatles of course. Or of an album with an illustrious list of guests. Both is far from correct. The little help from the circle of friends refers to the composers of the nine songs. For only three of them were written by Fred Wesley. The other six pieces are a selection hand-picked by the master himself that tells something about his musical preferences.
Read More
Available for airplay now
With A Little Help From My Friends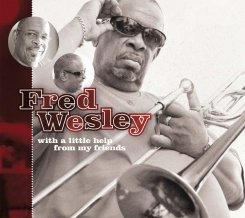 1.

Spring Like

2.

Swedish Funkballs

3.

Beautiful

4.

Ashes To Ashes

5.

Palms Up

6.

Homeboy

7.

Obamaloo

8.

Everywhere Is Out Of Town

9.

Peace Fugue