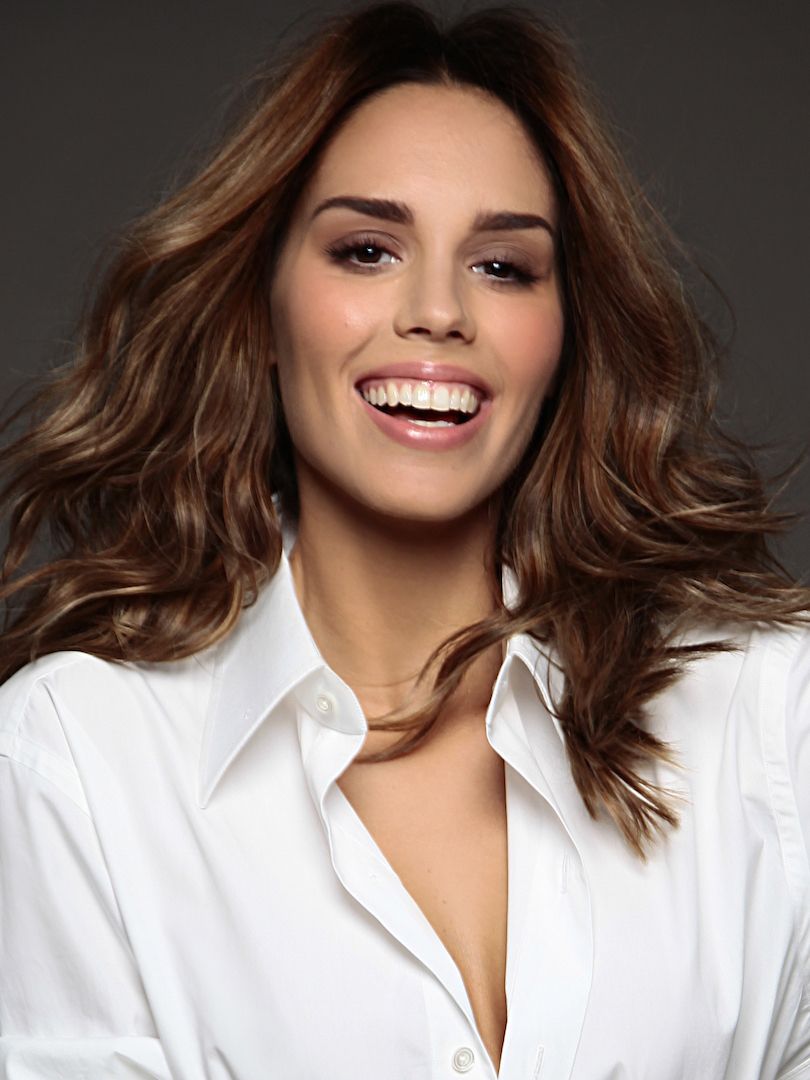 Biography
FRANKA BATELIĆ (born June 7th 1992.) is a Croatian singer and songwriter.
She started singing when she was three years old as the soloist in "Minicantanti" choir and performed at various festivals both in Croatia and abroad. She received many awards at festivals "Voci nostre" and "Dorica". While in elementary school, she was a member of "Sv.Andrija" church choir in her homewon of Rabac and participated as the choir soloist at Christian music festivals "Iskrice" and "Bonofest" in Vukovar. She studied piano and plays both piano and guitar. Besides singing she has a big passion for traveling and foreign languages. She is fluent in english ( went to Southbank University language school in London ) and Italian and can also speak Spanish and Russian. She studied music performance and songwriting at Berklee College of Music in Boston. Currently living in Zagreb where she is studying Law at the University of Zagreb.

Her music career started after she won the TV talent show "Showtime" in 2007. when she was just 16. In 2008. she won the audience award at the Croatian Radio Festival with her song "Ruža u kamenu". The same song won over the members of OGAE network which comprises 40 Eurovision Fan clubs from around the world and the song came in first place despite the tough competition ( the runners up were Take That- Rule the World and Sonora-San Remo ). In 2009. she was the contestant on Dora and her song "Pjesma za kraj" came in third in the public vote. Croatian Eurovision fans elected Franka for the second year in a row to represent Croatia in the OGAE Song Conest with "Pjesma za kraj". She performed once again on "Dora" with "Na tvojim rukama" ( 7th place ). In 2011. Franka recorded "On fire" and "Run", both songs were in english and achieved great success abroad and got featured in international electronic and house music compilations ( Kontor Records ). Franka was nominated as the breakthrough act at "Zlatna Koogla" and "Porin" and the same year Franka and her dance partner Ištvan Varga won the 4th season of the TV Show "Dancing with the stars". One of her biggest achievements was being selected by Beyonce to perform as the opening act for her Mrs. Carter Show World Tour in Arena Zagreb in 2013. and also participating in a Russian-Ukrainian-American production of "The Great Gatsby " ballet in 2017. where she was the only soloist in the show.
After a four year break from her music career, Franka's comeback single "S tobom" found big success and climbed to the top of Croatian Music Charts. The music video for "S tobom" had more thank 3 million views in 2 months after the song's release.
Read More
Available for airplay now
Login
with your radio station account to listen and to download tracks from this artist.
Or
sign up for free
.