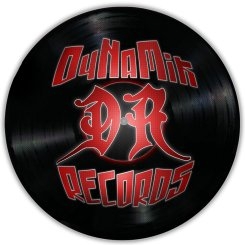 DyNaMik Records Ltd
Record label
Ireland
Story
We are a record company based in Ireland. We carry an eclectic mix of new music in a variety of genres from artists around the world. We have amazing talent & all our artists are singer/songwriter/multi-instrumentalists offering original music.

We also provide a range of services at very affordable prices from recording/producing/mixing/mastering in our own professional studio as well as utilising outsourced producers/studios. We also provide artwork, EPK's, video editing, videographer, seo marketing, promotion & distribution services, photographic work & are happy to recommend the services of others but cannot take any responsibility for the services/work they offer . We also have a large catalogue of music for licensing & our artists are very happy to write for any specific projects as required. We work with a complete range of top industry professionals as well as educational institutions/non-profits on projects. We have helped with funding & supported many projects such as a music outreach centre for the homeless in the USA & sponsored a series of peace concerts (park events) in the USA . We also sponsored five categories in an unsigned awards event in Dublin, Ireland as well as many individual artists who needed a helping hand with their crowdfunding & personal projects.

We carry quality music from the following genres: world music, sacred music, alternative, avant garde, rock, classic rock, drumming, electronic, experimental, film/soundtrack, instrumental, reggae, meditation, soul, hip-hop, trip hop, lounge, unclassified. We welcome collaborations.

We are members of the following royalty collection agencies PPI (Ireland) Ltd, PPL (UK) Ltd, Soundexchange (USA) we collect royalties for all our distributed artists music & our own releases from all around the world. PPL (UK) Ltd have also now included Poland & Serbia amongst the countries they are collecting royalties for.

Our artists get noticed!
Read More