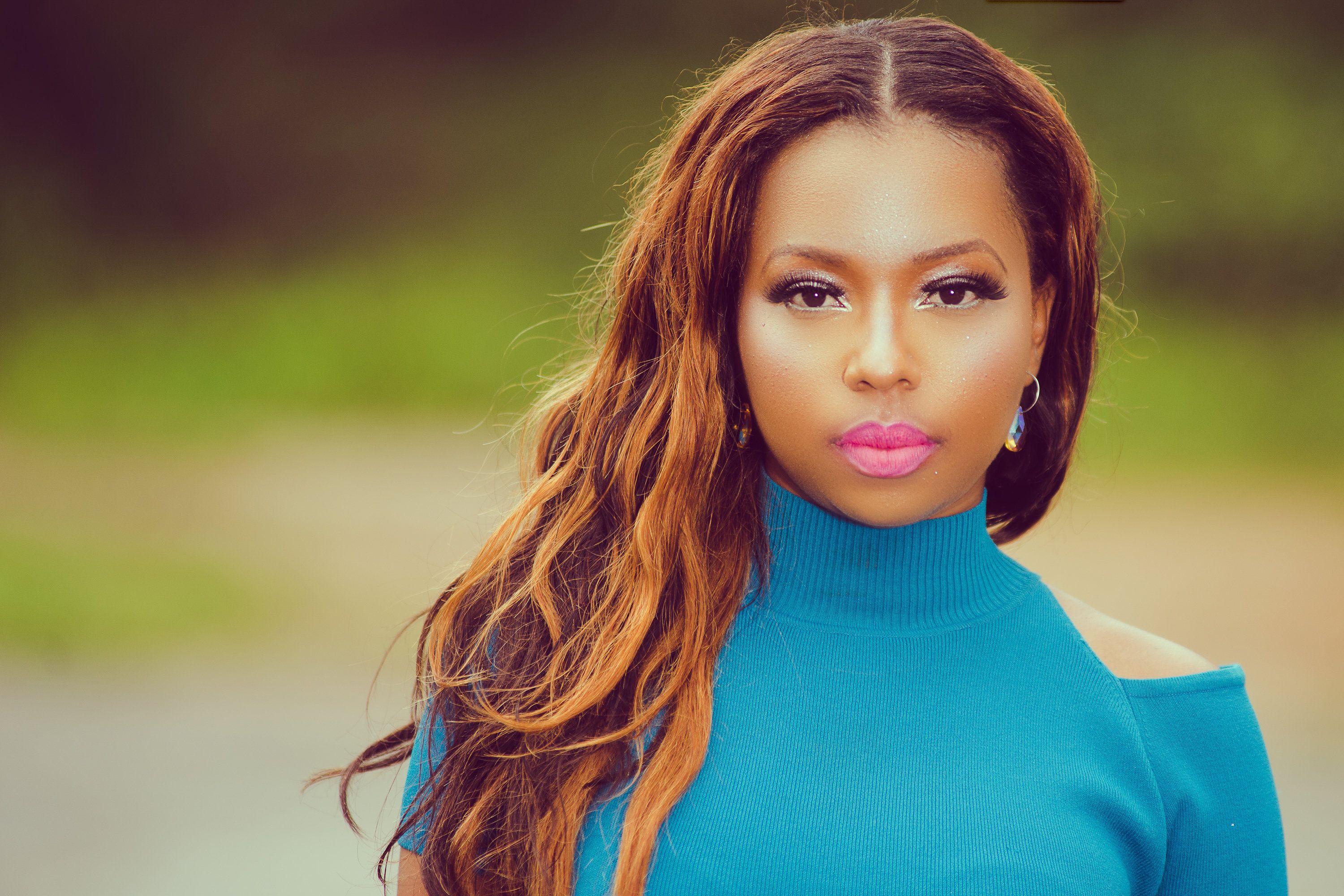 Cherise Ransome
Trinidad and Tobago
Biography
Cherise Ransome
A name that speaks for the personality of the 5'3" creative giant.
Hailing from the beautiful twin islands of Trinidad and Tobago, Cherise has continued to express her musical versatility and prowess through her adept compositions. Her strict, yet musical Caribbean upbringing saw her penning songs in her bedroom as an escape whenever she wasn't singing in the church choir on Sunday mornings. Her musical nurturing continued throughout her childhood as she sang in her primary school choir and participated in Calypso competitions. Cherise is formally trained in music theory, completing Grades 1 - 4 with the Trinity School of Music, and also plays the piano. This allows her to have 'key' input in recording and mixing sessions.
In 2004, the opportunity was presented to her secondary school's St. Joseph's Convent San Fernando music class to record at a professional studio. It was there that Cherise took the lead, re- scripted the popular hit by Eamon entitled "Don't want you back". She
converted it to an educational song called "Learn", which became her very first studio recording. This was indeed the spark that ignited the musical fire in her which to date continues to blaze feverishly.
Since then, Cherise Ransome's music has traversed the airwaves and has continued to captivate the hearts, souls, and ears of listeners. She has performed at the renowned Tobago Jazz Experience for 3 consecutive years alongside the esteemed Rhapsody Next Generation band (2014- 2017). Cherise continues to leave patrons in awe at all her shows. She has written and voiced advertisements for Pulpy Minute Maid, Biskrem and 3Zero rum. Cherise has also worked on various projects with top producers across Trinidad such as Precision Productions on the 2011 Soca hit entitled"Roboman Say",StarBlu Entertainment in 2013 with "World Goes Round", and a collaborative effort with London Future and Ultra Records in 2016 which saw the global release of "Beautiful" peak on the Canadian iTunes Top 40 charts. More recently, Cherise has been featured on the 2019 AFROdisiac Riddim, a product of US/Jamaican based indie label OneJAHnre Music group with her Island Pop song "Black White".
Cherise is currently working with domestic and international talents towards her upcoming album to be released by her label Island Rich
Entertainment in 2020. Her upcoming single "Police in the Hills" set to be released on new years day features the likes of Bob Marley's former percussionist Bongo Herman and esteemed saxophonist Dean Fraser. This song was recorded at the world famous Anchor Studios in Kingston,Jamaica.
Cherise Ransome is deeply charitable and hopes to one day be able to assist the less fortunate through her musical endeavours.
Keep your eyes peeled on this songstress; she' s got the beauty, the brains and the braun to take her music to great international heights.
Read More
Available for airplay now
Login
with your radio station account to listen and to download tracks from this artist.
Or
sign up for free
.