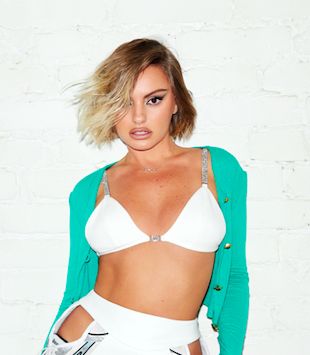 Biography
Alexandra Stan became a household name in late 2000'.
After her debut single, "Lollipop (Param Pam Pam)" impacted the US radios peaking at number 18, her second release, "Mr. Saxobeat", put her on the international map. It sold 1,000,000 copies in less than a year and reached top 5 in over 20 countries. "Mr. Saxobeat" has more than 280M streams on Spotify and 500M views on YouTube combined.
Alexandra's debut album, "Saxobeats" was released in August 2011, with hits like "Get Back (ASAP)", 18M streams on Spotify, and "Lemonade". The singer gained a cult following in Japan where she tours annually.
"Unlocked", her second album, was released on the 27th of August 2014. To promote it, she embarked on tours in Japan, Mexico, Russia and Turkey. "Thanks for Leaving" charted in Ukraine, Italy and Romania, "Cherry Pop" and "Dance" entered Billboard Japan Hot 100.
In March 2016, Alexandra released "Alesta", album which ranked 34 on the Japanese Oricon Albums Chart. "We Wanna", a collab with Inna & Daddy Yankee, scored 29M streams on Spotify. Her biggest hit from Alesta is "Ecoute".
She released "Mami" on the 25th of April 2018, promoting it with live shows in Japan, Europe and Canada. She was also featured on Manuel Riva's track "Miami", a top 10 hit on the US Dance Club Songs chart and in Romania and Bulgaria.
"I Think I Love It" (July, 2019) was the first single from her upcoming album, "Rainbows", followed by "Obsesii", a top 5 hit on the Romanian Airplay 100. "Tikari" was next, followed by the collab with superstar Australian DJ duo, NERVO, "Come into My World". It became a Top 10 hit in Romania's Airplay Chart and a Top 5 hit in Japan and India. "Tikari" and "I Think I Love It" have already both surpassed 1M streams on Spotify.
3rd single for 2021, "Tokyo", was released on October 22, 2021.


Read More
Discography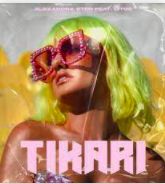 Tikari
Single
2020-08-07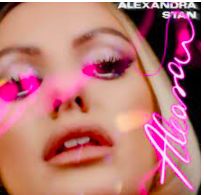 Aleasa
Single
2021-02-26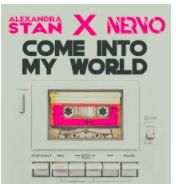 Come Into My World
Single
2021-07-02
Available for airplay now
Tokyo
Pop
Adult Contemporary
Electronic