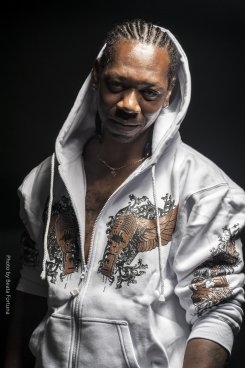 Biography
2018 is here. Tyger Vinum is working hard recording songs for the new album Underground Artist Major Threat. The first single from that project is "All I Want." "All I Want" is a song discussing hardships Tyger Vinum experienced in his personal life. The song has more of an R&B sound and features soul singer Tone Jonez. It will be available in February on most digital outlets (Spotify, Amazon, Google Play, iTunes, etc).

Tyger Vinum is originally from Springfield, Mass, also known as the East Coast bay area. Vinum had his first MC battle at age nine. He won the battle and was addicted to Hip-Hop culture ever since. In his teens, Vinum became an artist and published author. At age 17 Tyger Vinum joined the US Marine Corps. Two months after his 18th birthday Vinum was deployed overseas to Okinawa, Japan. Exposure to K-Pop (Korean Pop music) and Japanese Hip-Hop was a pivotal moment for Vinum. There was a big underground Dancehall and Hip-Hop scene in Japan. The popularity of Hip-Hop music overseas let Vinum know how far the culture had spread. Vinum spent a year and a half overseas before returning to the US. He was stationed at Camp Pendleton in San Diego, CA. There Vinum became heavily involved with the San Diego graffiti scene before returning to the East Coast.

Once back home, Vinum attended Springfield College on a full science scholarship. During his attendance at Springfield College, Vinum hosted a three-hour radio show called The Midday Café. It was a radio show on WSCB 89.9 FM which only played the newest Hip-Hop releases. Tyger Vinum hosted The Midday Café for three years before working for San Francisco radio station KALW 91.7 FM. He worked in San Francisco while living in East Oakland. There, Vinum learned about the independent music lane (releasing music without a record deal) and released his first single "Nocturnal Emissions" in 2000. The record was promoted on pirate and college radio stations on both coasts.

In 2001, Vinum got a book deal through Dorrance Publishing for his manuscript Murder 101. He moved to Europe where he finished writing Murder 101 and recording his first album Tha Infuzion EP. In 2002, Tha Infuzion was released. After several months performing in local spots, "The Live on the Low" and "The Duivel" Vinum began recording songs for the International Hustler LP. The project was released in 2004 on CD and vinyl. Also in 2004, Murder 101 was released through Dorrance Publishing. In 2005, the book was a finalist in the Writer's Digest 15th annual International Book Awards.

By 2006, Tyger Vinum learned the basics of video production and editing from working with companies the Fruit Lounge, G-Traxx, and several others. That same year Vinum began production company Poizonous Pen Productions. Also, he produced the video for "Ahhyoo"; the second single from the International Hustler album. After the success of "AhhYoo," through his production company Poizonous Pen Productions, Vinum has released 12 videos, one short film, and numerous vlogs.

Tyger Vinum has released four albums (International Hustler 2004, Sinister Ambitionz 2007, Grindin Muzik 2010, Tha Audio Bully 2015) and seven singles while touring the globe. In 2015, Tha Audio Bully LP was released. The project received positive reviews with the single "New York Spit" reaching #1 on the Starfleet Music Pool, Top-50 Indie Chart. The single stayed on the charts for twelve weeks. In 2016, Vinum released a video for "Love Hip-Hop," the third single off Tha Audio Bully album. The video is a fast-paced, high energy visual experience showing Vinum's love for the culture by displaying all five elements of Hip-Hop. 1. Knowledge 2. MCing, 3. DJing 4. Graffiti and 5. Bboying.

Tyger Vinum has performed on stages in the Netherlands, France, U.S., Germany, Greece, Russia, U.K. and numerous other countries. He lists his musical influences as (West Coast) Yukmouth, Xzibit, Artifacts, Saafir, Souls of Mischief, Tech & Sway, Cali Agents, Ice Cube, Tha Alkaholiks, The DOC, RBX, Digital Underground, and Tha Pharcyde. (East Coast) Redman, Wu-Tang Clan, DMX, Boot Camp Clik, Kool G Rap, Big Daddy Kane, Mos Def, The Roots, Big Pun, Big L, Canibus, Rakim, Lost Boyz, and Naughty by Nature.
Read More
Discography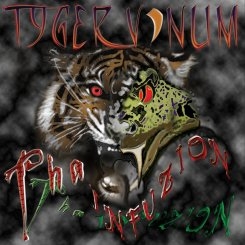 Tha Infuzion
EP
2002-03-17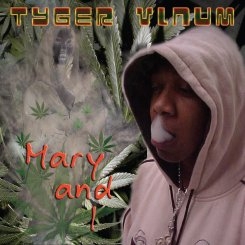 Mary and I
Single
2003-11-23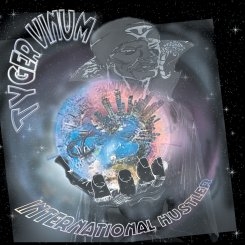 International Hustler
Album
2004-09-13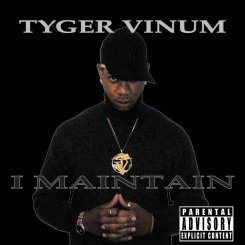 I Maintain
Single
2006-04-28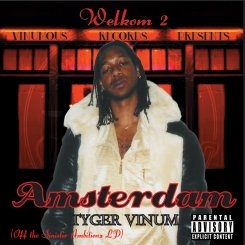 Welkom 2 Amsterdam
Single
2006-10-25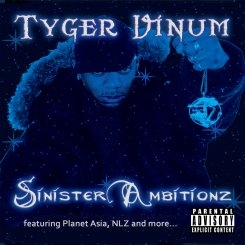 Sinister Ambitionz
Album
2007-03-02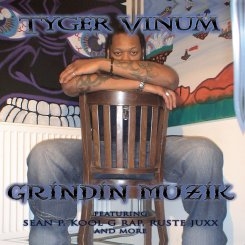 Grindin Muzik
Album
2010-01-10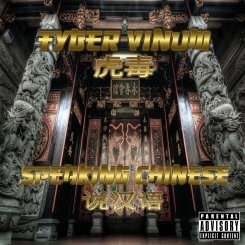 Speaking Chinese
Single
2013-05-13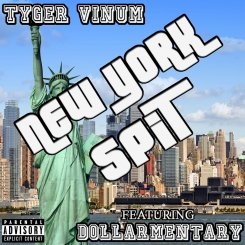 New York Spit
Single
2014-04-24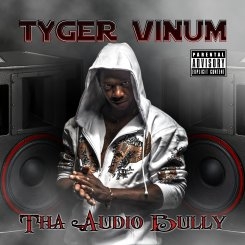 Tha Audio Bully
Album
2015-02-23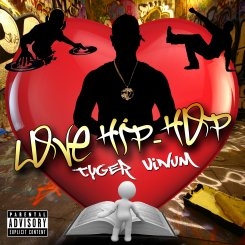 Love Hip-Hop (Remix)
Single
2015-10-21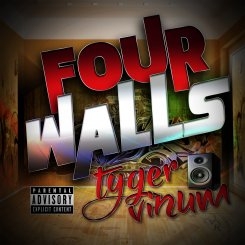 Four Walls
Single
2016-02-12
Available for airplay now
Login
with your radio station account to listen and to download tracks from this artist.
Or
sign up for free
.