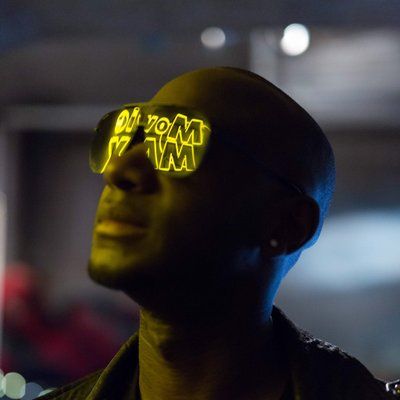 Ricky Breaker
Netherlands
Biography
RICKY BREAKER:
FROM SURINAMESE DANCER TO INTERNATIONAL DJ-PRODUCER.

We are in Paramaribo in the year 2002 when we meet Gregory Ricky Rigters, whose stage name in the dancing scene is Ricky Breaker. He does everything in his power to help his parents make ends meet. However, his true passion is music and dance.

He is the uncrowned dancer of Paramaribo. At a crucial dance competition, the cd with the music mix gets lost. Will this result in the dancing king being dethroned just because of something stupid? Of course not. Ricky had made a spare mix the old-fashioned way with a tape, pause and stop button of a tape deck. That's right, it was back in those days. He still won the dance competition and his first mixtape was a fact.

Unfortunately, creative successes didn't make life any easier. In those days everyone in Surinam was dreaming of living in the wealthy nation of the Netherlands. Ricky was no exception. He spent his savings at Surinam Airways and ended up in the tough Dutch reality that had little to do with the dream many Surinamese people shared.

In the Netherlands Ricky stayed true to his greatest passion and outlet; dancing. That's how he ended up at the Rotterdam Hip-hop House where he trained and took classes. But as time went by he started to feel restricted within dance; he needed new challenges. His vision for the future shifted from dance to music. It was mere coincidence that there was a DJ set in the basement of his uncle's café which he could use to further develop his skills. The café's in-house DJ, DJ Arnold 'Diamond Spin' Lobman, introduced Ricky to the various mix techniques in off-peak times.

In financial terms Ricky wasn't doing well yet. Without a permanent place of residence, Ricky decided to further explore DJing to develop his broader musical skills. He enrolled in an electronic music production course in Brussels and after that he spent months developing his audio engineering skills. In the meantime, Ricky was promoted from being a DJ at house and garden parties to an in-house DJ at several clubs including Club Vie in Rotterdam.

Afrojack involved Ricky in an artist development project of approximately six months before it was time for the first release. Former Disney star Kyle Massey had approached the top producer for a new single. Ricky immediately started to work on it and was responsible for the production of the Breaker Breaker track, Ricky's first release at Wall Recordings.

After this collaboration, the duo published a second release entitled "No Tomorrow" with vocals by the rappers Ahmad 'Belly' Baishe and O.T. Genasis.




Read More
Available for airplay now
Login
with your radio station account to listen and to download tracks from this artist.
Or
sign up for free
.