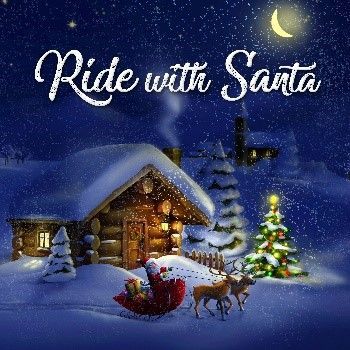 Vincent Artale
United States
Biography

Vincent Artale
The Story Behind "Ride with Santa"

Vincent Artale, a native New Yorker from Queens, was inspired to play trumpet at age ten by his cousin Peter, who was a professional musician and trumpeter. This led him to naturally fall in love with jazz, blues, and many cinematic movie scores.

Late in high school, Vincent gravitated towards the piano and taught himself to play jazz standards from Miles Davis to John Coltrane, and so many other jazz legends. Other music genres such as Motown, Classic Rock and Classical also touched his soul and positively impacted him.

Coming from a large Italian family, Christmas was a special time of the year. Holiday culinary traditions from Sicily were orchestrated by his grandmother, Olivia. Vincent's grandmother became a central figure in his life. His admiration and love for her was immense. Vincent adds, "She could play piano, acoustic guitar and when she sang it was the song of life." After losing her battle to cancer in 1982, Vincent was inspired to write a Christmas song in her memory which eventually was titled "Ride With Santa." With just some very simple audio equipment, he created a demo which eventually found its way into his dresser draw, where so many of his other compositions had a habit of going.

As time progressed, Vincent became a college music major where he developed his obsession with audio recording. He purchased as much audio equipment as possible so he could learn engineering, arranging and composing. "Ride with Santa" was still kept in darkness in his dresser draw. In 1987, Vincent attended a seminar at "The New School" in Manhattan where Sid Bernstein (well-known promoter and manager for bands such as The Beatles) took a great liking for the demo and shopped it around the city, but unfortunately no one took a chance on it. Once again, he put it back in the dresser draw as it collected dust until 2017—20 years later. At this point in his life he was married with a wife of 27 years and a father of four musically talented children. With great determination, he created a mastered recording during the renaissance in home recording technology. On the recording, three of his children are singing background vocals and one is singing harmony vocals — "Ride with Santa" became a family affair. "Who would have thought that three decades ago my children that were not yet born would have accompanied me on this song" said Vincent.

What you hear today when listening to "Ride with Santa" is a culmination of more than 30 years of experience, love of holiday tradition, and family. The song creates a visual landscape of classic Christmas with a new perspective for today's listener that cherish the most wonderful time of the year!


Read More
Available for airplay now
Ride With Santa
Holiday Music
Easy Listening
Pop