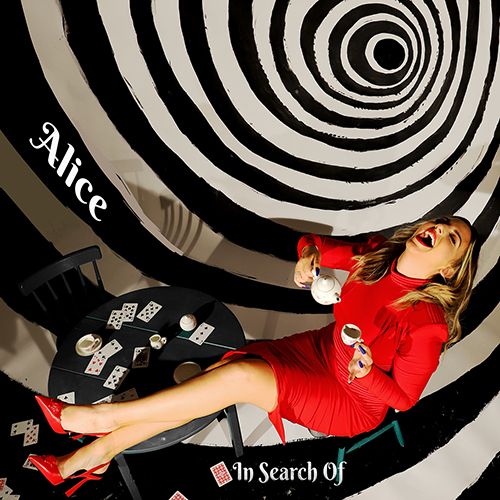 Veil Of Obscurity
United States
Biography
Veil Of Obscurity was created by Michael Raitzin and Michelle Raitzin, in collaboration with some members of the Danish/Swedish rock band Royal Hunt and engineer/producer Bill Malina (Lady Gaga, Katy Perry, Santana among many others). The unique melodic rock/power pop sound of the band is a result of a mix of a variety of musical flavors where some of the most talented musicians were brought to the table during the recording of the songs.

At this time, the band has released their debut studio album in April 2018.

Michelle Raitzin – Lead Vocals/Backing Vocals, is an exceptional singer/songwriter with a brilliant voice. Her professional career in music began at the age of 10 on Long Island, New York. Some of her early work includes: eleven Kidz Bop CDs, Barbie Diaries CDs, Pottery Barn X-mass CD, Royal Hunt CDs, Zoey 101 voiceover, MasterCard commercials and much more. Michelle competed on NBC's The Voice and landed a spot on Team Blake; she also had numerous live performances and tours including festivals around the USA (Taste of Pinellas/St. Petersburg/Florida, The Delta Fair/Memphis/Tennessee, etc.) and abroad (Sweden Rock Festival/Sweden, Loud Park Festival/Tokyo/Japan among others). She attended Berklee College of Music in Boston, Massachusetts before TV roles brought her to Los Angeles. In addition to recording music and performing solo shows, Michelle enjoys performing in Theater and Musicals. She has performed in "Alanis Morissette - The Album Project: Jagged Little Pill" (touring in LA and Phoenix) as well as the Los Angeles production of Green Day's American Idiot. Last year Michelle's song was placed in Garry Marshal's movie "Mothers Day" with the same title. Her mesmerizing voice and songwriting are the two main pillars on which the Veil Of Obscurity sound is built.

Andreas "Habo" Johansson – Drums/Percussion, was born in Västervik, Sweden. At the age of 3, he moved to Habo where he spent his youth and developed his musical interests. He grew up in a musical family and got his first drum kit at the age of 7. His real passion for music has been following him since he heard Kiss for the first time in his early teens, and at the age of 16 Andreas finally decided to go pro: in ´94 he moved to Stockholm and since then he has been working as a session drummer/percussionist for many of Sweden´s distinguished artists. At the present time, Andreas is a member of the bands Narnia and Royal Hunt.

Jonas Larsen – Guitars, raised to the surface of the music world in Denmark by winning the "Copenhagen Guitar Battle" competition two years in a row, 2008 and 2009. Since then he has worked as a session musician in various studios and played with the cover band Highway Jam. His multifaceted style of playing guitars is a great contribution to the band's sound.

Andreas Passmark – Bass, was born in Linkoping, Sweden. His interest in music started early as he began to play cello at the age of 7 and – already after a couple of years – turned to his uncle's electric guitar and started to play along with his favorite albums. As his interest in rock music grew stronger, Andreas started his first band with a few school friends and things began to progress a bit more rapidly… local gigs and a few studio sessions followed. When Andreas turned 20 he decided to move to Stockholm in order to expand his "musical horizon" and since then has been playing professionally with many different bands in many different styles: all from Pop/Soul/Funk to Rock/Metal… His experience gave an extra oomph to the sound of the band.

Read More
Discography
In The Beginning...
Album
2018-04-24
Available for airplay now
Login
with your radio station account to listen and to download tracks from this artist.
Or
sign up for free
.