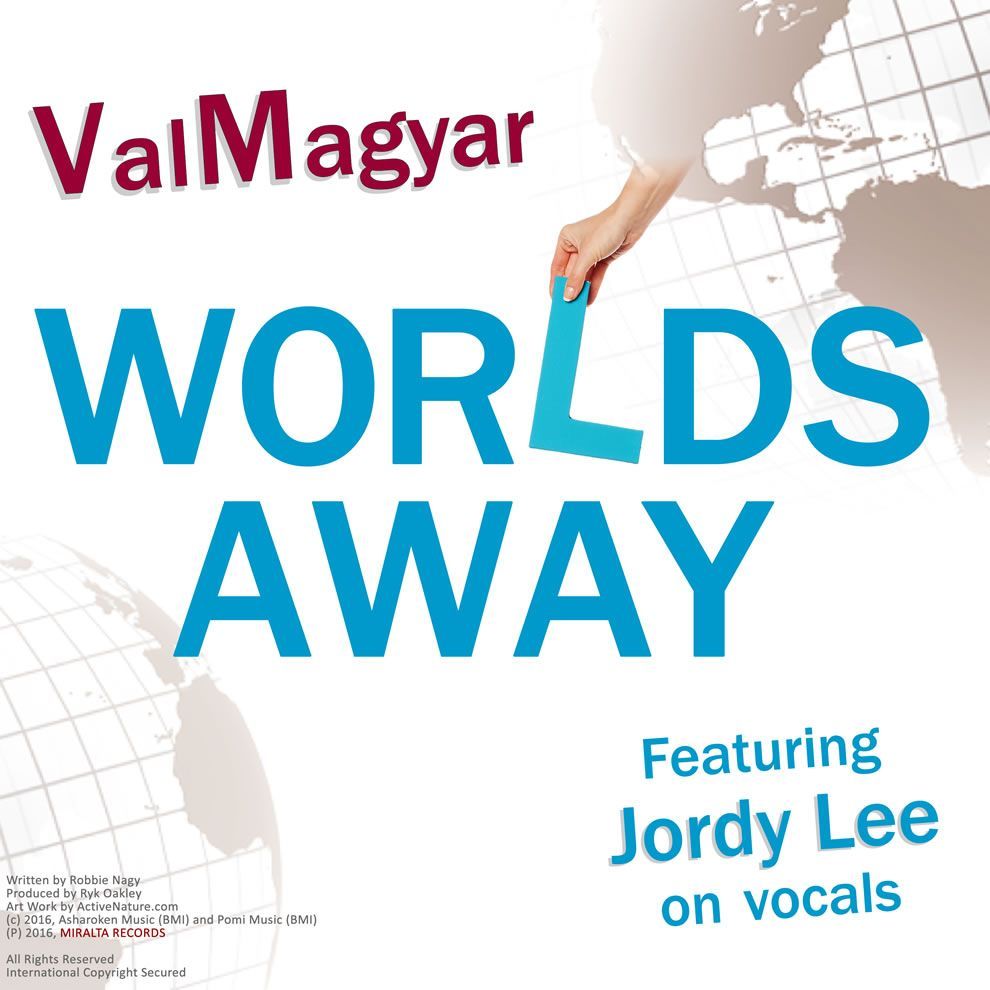 Biography
ValMagyar is known primarily for instrumental music and solo piano works by composer  Robbie Nagy. However, ValMagyar's last release on Miralta Records was a Christmas Song ("La La Christmas" featuring vocalist Diane Garisto).  

"Worlds Away", the current release, is a departure from everything that's come before from the group, and different from anything you're likely to hear in today's market.

Too often we resort to violence as a means of solving differences and disagreements. That option has failed us, again and again, and resolves nothing.
"Worlds Away" is a song of timeless substance, with a message of hope that's never been more important than it is right now.

"Worlds Away" features Jordy Lee on vocal.
Jordy is a singer, writer and poet who records  and performs in New York's vibrant music scene as a solo artist and as a featured vocalist on other artists' projects. Jordy has a breathy tenor that evinces both confidence and vulnerability, without sounding fragile.
We were fortunate that Jordy was available to record with us on "Worlds Away" and we are thrilled with his intuitive understanding of the lyrics and his ability to capture exactly the right sound  and feeling in his vocal performance. 
Read More
Discography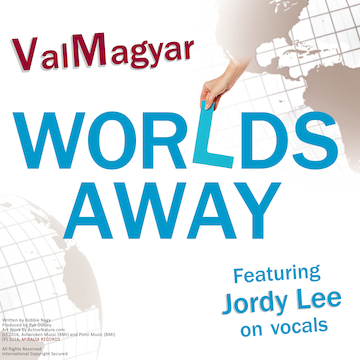 Worlds Away
Single
2016-10-28
Worlds Away
Single
2017-05-23
Available for airplay now
Login
with your radio station account to listen and to download tracks from this artist.
Or
sign up for free
.