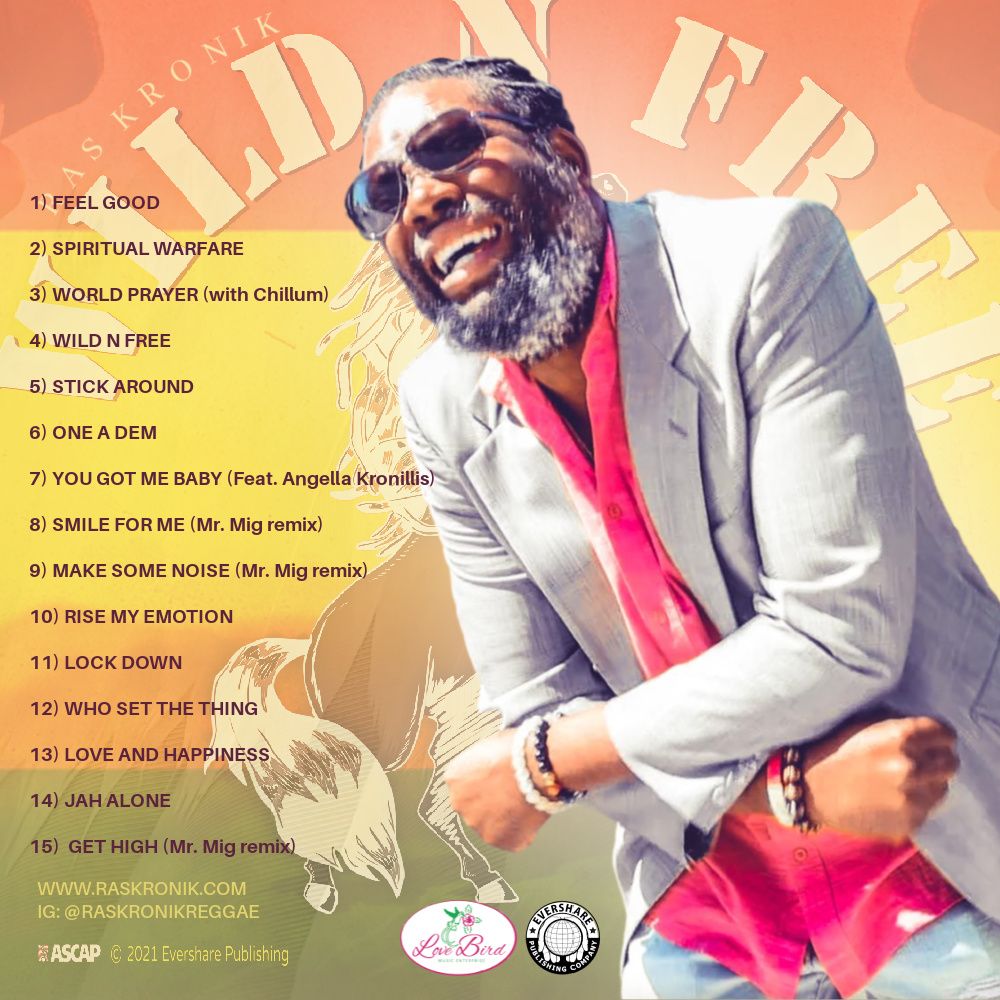 Biography
Everton Edwards also known as Ras Kronik is a singer/songwriter and producer with his finger on the cultural pulse of reggae music. His songwriting reflects upon the struggles of all mankind and the rewards that can be gained spiritually if one only believes in a power that is higher than man. He also writes about love won and lost. Whether it's love between a man and woman or the love of the Most High, he brings his message across with clarity and definition.

Ras Kronik's electrifying voice seems an amalgamation of many great voices in reggae – soulful, chanting, and edgy. Ras Kronik weaves the cultural lyrics of "old school" roots music with modern day experiences to create a unique listening encounter. Reggae-naked and raw is an apt description for Ras Kronik's musical style, in which he forgoes the frills of extensive remixes, overdubbing and other musical refinements.

As a singer/songwriter Ras Kronik has one album to his credit plus several hit singles. His single "Life" was released in 2006 under his own label Lovebird Productions and met critic's favor for its originality. The album "The Real Thing Remix" was released in 2013, "The Real Thing" is set to be a classic Roots & Culture album. With this album Ras Kronik comes into full focus with 14 hot songs that reached the souls of his fans. This album showcases; vintage reggae, dance hall and mid-tempo rhythms, strong melodies and messages that are universal. Stand out tracks include Ghetto Life, Real Thing, How We Move (featuring Bonafide) and the big track The Way To Life, Hail the King and Way to Life and Don't Walk Away From Me Like That and Intimate.

Ras Kronik began recording in studios in Kingston, Ocho Rios and Negril, Jamaica and in 1998, released his first single "Gold in My Treasure" that went to number 11 on the RJR Radio charts. His music is strongly influenced by some of the kings of Reggae that include; Buju Banton, Maxi Priest, Beres Hammond, Bob Marley, Garnet Silk and Lucky Dube, just to name a few.

Ras Kronik is no ordinary artist, his skills and his stage performance is so entertaining that everyone wants to see him perform. He performed in numerous concerts and tributes throughout Jamaica, including Summer Sizzle in 2006 with Beenie Man, Camillionaire and various leading reggae artists. He also performed in the U.S. Virgin Islands and in several venues throughout the United States. He has performed in Tampa, Florida; and various venues in California and Nevada. Most notably, Reggae in the Desert at the Clark County Amphitheater, at Back Stage Bar and Billiards on Freemont street, LVCS freemont street, the Boulder City Music Festival and Lake Las Vegas and many other venues throughout just to name a few

Born Everton Anthony Edwards in Clarendon, Jamaica, Ras Kronik started his singing career in junior high school where he won numerous awards and singing contests while earning high marks in his school music classes. Raskronik's early upbringing planted the seed for the culture-based music he is dedicated to today.

Ras Kronik is the President of Love Bird Music Enterprise Llc. which is a music production company/record label. The multi-talented Ras Kronik is emerging into the International music community. Equipped with a professional management team, and several hit songs. Ras Kronik intends to make a "major impact" on the International reggae music scene.




Read More
Discography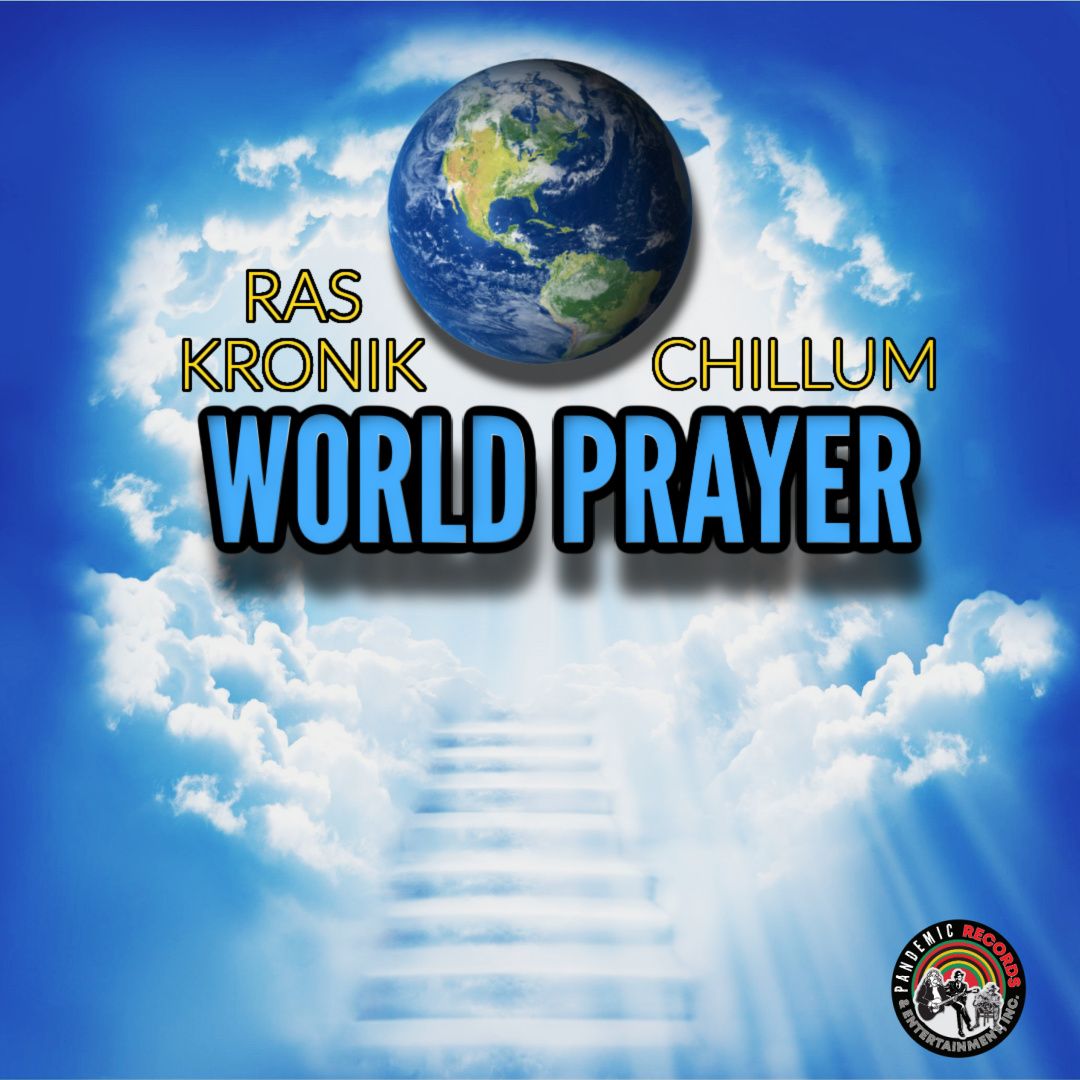 World Prayer
Single
2021-05-14
Available for airplay now
Wild N Free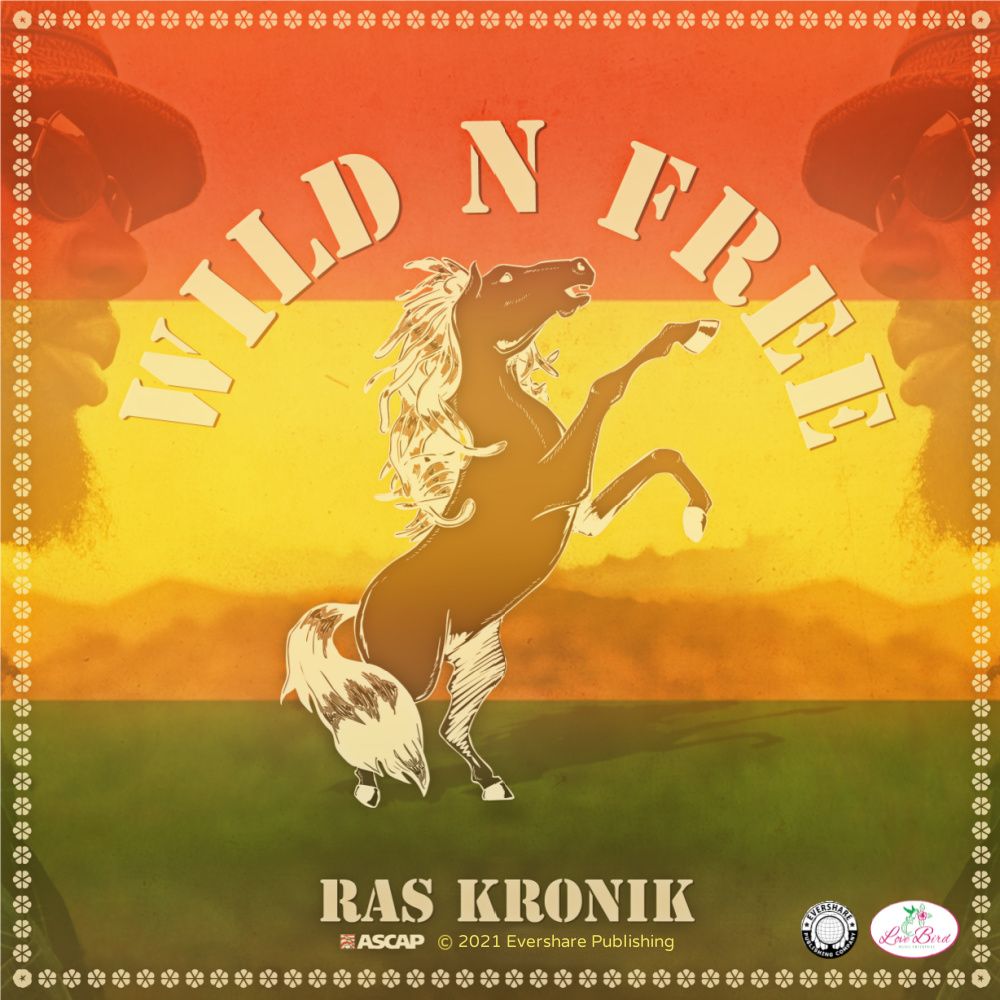 1.

Feel Good (Radio Version)

2.

Spiritual Warfare (Radio Version)

3.

World Prayer (Radio Version)

4.

Wild N Free (Radio Version)

5.

Stick Around (Radio Version)

6.

One A Dem (Radio Version)

7.

You Got Me Baby (Radio Version)

8.

Smile For Me (Mr. Mig Remix) (Radio Version)

9.

Make Some Noise (Mr. Mig Remix) (Radio Version)

10.

Rise My Emotion (Radio Version)

11.

Lock Down (Radio Version)

12.

Who Set the Ting (Radio Version)

13.

Love and Happiness (Radio Version)

14.

Jah Alone (Radio Version)

15.

Get High (Mr. Mig Remix) (Radio Version)