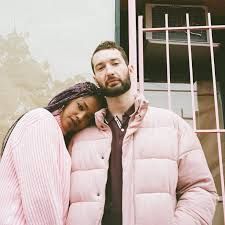 birthdayboy & trish
Canada
Biography
Hailing from Toronto, Canada, producer / DJ Birthday Boy has been awarded numerous accolades thanks to an eclectic musical style that draws influence from jazz, house, hip-hop, R&B, and funk. Via remixes, original productions, and collaborations, Birthday Boy has won praise from tastemakers worldwide including Pitchfork, FADER, Hypebeast, and more. Having spent the majority of 2017 relatively quiet, Birthday Boy is closing out the year with a sneak peek of what's come in 2018 by way of a new track with Toronto singer / songwriter Trish titled "Magic."

Out today via Brooklyn label Bastard Jazz, "Magic" represents the first cut off a forthcoming EP, 'Joseph,' due 2018. On "Magic," listeners again hear Birthday Boy launch into a rich soundscape of R&B influenced rhythms, a four on the floor beat, mesmerizing synth, and a jarring vocal performance from Trish. The distinctly catchy tune takes additional influence from lauded UK musician Tom Misch whose guitar loop provides the foundation for the track.

If unfamiliar with Birthday Boy and Trish before now, Birthday Boy is an established asset of the Toronto scene via his own releases and collaborations with Drew Howard and Allie. Recently featured as part of FADER and Soundcloud's "Next Wave: Northern Stars," Birthday Boy is also set to be inducted into Red Bull's Toronto Sound Select roster alongside Charlotte Day Wilson, River Tiber, Jazz Cartier, and more. Trish's talent stems from generations of music in her family that has culminated in a career leading her to a major label signing with Capitol Records in 2011, sharing the studio with artists including Bangladesh, Swedish House Mafia, Darkchild, Doc Mckinney, and Illangelo, international tours, and nominations as the "Best Pop Act" in the Black Canadian Music Awards and the Toronto Independent Music Awards.

Up next for Birthday Boy and Trish, they'll be gearing up for the release of their highly anticipated joint EP due in January 2018. Additionally, fans will be able to catch them live at the 'Joseph' EP release events in both Toronto and New York. Stay tuned for more details in the weeks to come.

Read More
Available for airplay now
Login
with your radio station account to listen and to download tracks from this artist.
Or
sign up for free
.