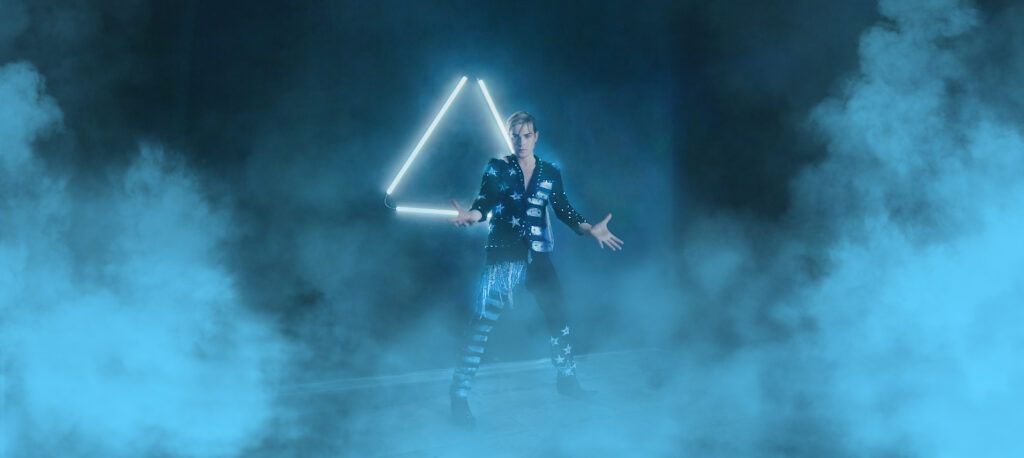 Biography
Gojko grew up in Eastern Europe, in a small war torn town stricken by adverse poverty in south Serbia. As a young child of 7, because he showed an interest, he started dancing and singing in a local group. From an early age, something that set Gojko apart from others was his strong opinion about everything: Politics, Economy, Celebrities, etc. His quick wit and musical talent lead him to perform with members of a young musical completion group, which in turn lead to advancing to the "Junior Eurovision song contest".
His opinionated and outgoing personality afforded him many opportunities for interviews representing the group. At the age of 17 Gojko moved to Belgrade, the capital city of Serbia. There, he started going to an elite singing school where he was trained in an operatic way of singing called Bel Canto. Because of the severe poverty, not being understood, a strong will to do something bigger with his life, and with much difficulty, he move to the USA , where he lives today. In the USA with his love of song and dance, he was able to volunteer , teaching kids how to sing and dance. This prompted him to cultivate his creative side. At the advice of a counselor, he began perusing a career in entertainment, starting with modeling and then singing.
It's quite remarkable that as a new model, Gojko managed to publish his work and to be seen in magazines and news papers in : USA, Cayman Islands, Nigeria, Serbia , Montenegro, Bosnia... and many others. Gojko is one to watch! He is someone who survived wars, bombings, sanctions, devestating poverty, adversities, yet came to united states with one suitcase, and is now working with big names in the music industry, making amazing music.
Read More
Discography
Luxury
Single
2017-02-17
Available for airplay now
Login
with your radio station account to listen and to download tracks from this artist.
Or
sign up for free
.